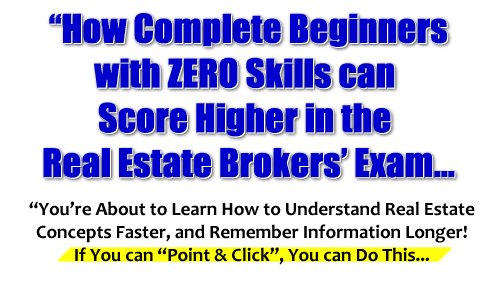 RESAR on Apr 20 2010 | Filed under: Real Estate Review
Get details, announcements, and updates via email…
This works better if you use GMail. You may also use Yahoo, although it may take a while before the Confirmation email reaches you.
NOTE: This will not work if you use Boxbe or other whitelisting services, unless you pre-approve the email address info@RealEstateSeminarAndReview.com
UPDATE: Webserver will be upgraded to accommodate more online reviewees. Enrollment is on-going.
Thanks a lot for your effort to have this online real estate seminar review, which gives me enough confidence and courage to pass the… brokers board exam. More power to your program.
— Ambrocia Guerrero
If you're still interested in joining the real estate online review, even if the PRC has not made any official announcement regarding the real estate brokers exam this year, then please take note of the info below:
The real estate online review covers topics taught in previous real estate brokers' exams (prior to the passage of the RESA Law). These tutorials are in multimedia format, and RESAR Online Review members get 6 months' access (180 days) to the online members' area.
Details will be announced via email in the Online Review Details List. Please subscribe using the sign-up form above.
Current Status:
The online review materials are now online, and are being accessed by the current batch of online reviewees.
If you're interested in joining the RESAR online review classes (self-study) please subscribe to the Announcement List to get the Online Review Payment Details via email. Thanks!
…
How the Online Review Works
The real estate online review (for brokers) is now available. Your username and password will be created and emailed to you within 36 hours from the time your payment (remitted via LBC Express Door-to-Door Delivery with your 12-digit Tracking Number starting with 11 [two one's]) is received and verified.
IMPORTANT:
Please emphasize with the counter people at LBC Express that you want to remit via
Door-to-Door Delivery
. In other words, your recipient will NOT go to LBC to pick-up your remittance. Instead, the remittance should be delivered straight to the home of your recipient.
Your 12-digit LBC Tracking Number should start with 11 (two one's).
[Additional details will be provided to people who join the Online Review Announcement List.]
Your username will be your email address, while your password will be the LBC Tracking Number of the payment that you remitted.
The lessons will be distributed online every other day, to protect you from information overload.
Here's the LBC Express form to use (Door-to-Door Delivery Cash Padala):
Regular Introductory Offer
Please remit via LBC Express Door-to-Door Delivery, meaning the remittance should be delivered by LBC Express to your recipient.
IMPORTANT: Your 12-digit LBC Tracking Number should start with 11 (two one's), which is the starting code for Door-to-Door Delivery. If your Tracking Number starts with 101 (pick-up mode), please have LBC Express change it to Door-to-Door Delivery Mode.
FAQ
Why didn't I receive the Confirmation Email?
If you're using Yahoo, please check the Bulk Folder.
Why do we need to use the Online Review List?
Some people make typos when entering their email addresses in the comment areas. The list, along with the confirmation email system, will help ensure the accuracy of your email addresses.
Do we still need to attend a regular, face-to-face live review?
Yes, you still need to, in order to get a Certificate of Completion of the Comprehensive Real Estate Seminar and Review (CRESAR).
Only PRC-accredited review service providers will be allowed to give you a Certificate of Completion or Certificate of Attendance, which you will use when you apply for an Examination Permit.
The RESAR Online Review is not accredited, and will not issue any Certificates of Completion. Its main goal is to help you learn faster and retain the info longer, through the power of the internet and its multimedia approach to distance training or e-learning.
The regular, live, face-to-face review seminars usually run for 24 hours. These are offered in the form of six 4-hour sessions, or four 6-hour sessions, or two 12-hour marathon sessions.
The RESAR Online Review, on the other hand, gives you 16 lessons spread out over 32 days. You can return to the lessons and review them as many times as you wish during the period that you have access to the online review.
(During the Introductory Offer period, you will be given 6-months' access. When this time-limited offer ends, access will be for 40 days.)
In the case of the online tutorials pertaining to computations, you may replay the online videos as many times as you want. Hindi po masyadong mapapaos ang speaker. 😀
Just keep in mind, though, that you will need to attend the regular, live review classes offered by PRC-accredited review service providers, because they will help you secure the necessary permits needed for the actual exam. Also, nothing beats networking with your peers and future fellow real estate brokers. 🙂
Where do we log in to access the online review materials?
http://www.realestateseminarandreview.com/members
Where is my Online Review access password?
Within 48 hours from the time you send the SMS text of your Name, Email Address, and 12-digit LBC Tracking Number, your user account will be created and the details will be emailed to you.
Perhaps that email is in the bulk folder of your Yahoo! account.
If you're unable to find that email, simply go to the login area for the Online Review and use the following:
Username – your email address
Password – your 12-digit LBC Tracking Number
For more details, please sign-up for the Online Review Announcement List. Thanks!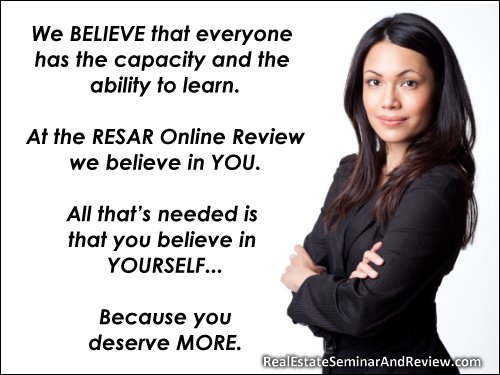 198 Responses to "Real Estate Exam Online Review Classes"
Leave a Reply