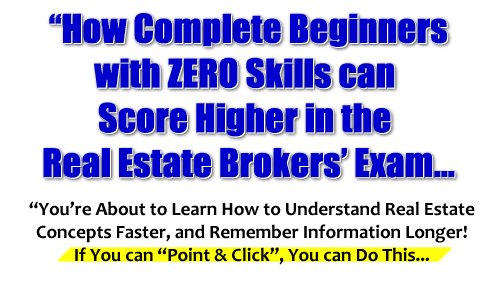 RESAR on Nov 11 2011 | Filed under: News, Real Estate Review
People who are preparing for the PRC's Real Estate Brokers' Licensure Exams are wondering if they may still apply for an Exam Permit. The Commission on Higher Education (CHED) issued Circular Memorandum Order No. 28, Series of 2011 — Policies, Standards and Guidelines for Bachelor of Science in Real Estate Management (BS REM).
What does this mean, especially for people who did not graduate with a degree in BS REM?
First of all, we would like to thank the Cesar E. Santos Real Estate Academy for alerting us about CMO No. 28. We're certain that people are getting stressed, especially since the RESA Law IRR (RA 9646) talks about requirements you need to fulfill before you may take the Real Estate Brokers' Exam.
In RA 9646, you need to be a college graduate… until such time that there is a course on real estate.
Well, what happens now that the CHED has published CMO No. 28 and describes the BS REM course?
Question #1: Which schools are going to offer the BS REM course starting June 2012?
We will publish it here as soon as we get the info.
Question #2: Does this mean the PRC will not conduct Real Estate Brokers' Licensure Exams between now and the year 2016, when we will have the first batch of BS REM graduates?
We do not speak for the PRC. Our educated guess is, the PRC will not close the Examination Room doors for four (4) long years, because people will complain.
Question #3: I'm already a college graduate, but I want to become a licensed real estate broker. Do I need to enroll in this 4-year course? What, I need to go back to college again?!
First of all, RELAX.

Let's have a look at the curriculum…

If you look at the pie chart above, you'll notice the breakdown of the 164 units (BS REM).

Please take note that there are units that you may have already earned in your first college degree:

General Education (51 units)
Basic Business (21)
Management Education Core (18)
Real Estate Professional Courses (39)

Fundamentals of Real Estate Management
Real Estate Marketing and Brokerage
Legal Aspects of Real Estate
Real Estate Consulting
Real Estate Planning and Development
Real Estate Appraisal and Property Management
Real Estate Consulting and Investment Analysis
Principles of Ecology
Appraisal and Assessment in the Government Sector
Property Management System
Real Estate Finance
Ethical Standards for Real Estate Practice
Real Estate Economics

Electives (15)

Human and Physical Geography
Real Estate Brokerage
Housing and Subdivision Development
Consulting for Specific Engagements
Condominium Concept and Other Specialized Development
Internet Technology in Real Estate

Practicum (6)
PE/NSTP (16)

From the above, you can see that the main course is 39 units. Or about two semesters (with one overloaded sem: 18 units in the first sem, 21 units in the second sem).

Of course, we cannot assume that those first 18 units will all be available in the 1st sem. Neither can we assume that the remaining 21 units will all be available in the 2nd sem.

Which means…

It may take you more than 1 year to complete those 39 units Real Estate Professional core subjects.
Question #4: I don't have time to invest more than 1 year of life for the REB Exam. What can I do?
There's going to be a 120-hour Comprehensive Real Estate Seminar and Review (CRESAR) that will begin on Friday, November 25, 2011. The venue is Makati City, and the cost is only P20,000.

Slots are very LIMITED, so you will need to deposit P6,000 to secure your seat.

If you would like more information on how to reserve your slot in the November 2011 CRESAR, please email your Full Name and Contact Number to RealEstateSeminarAndReview@GMail.com (please place in the subject line CRESARNov2011).
You need to earn 120 units in real estate subjects, and some people are complying with this requirement by attending a 120-hour, face-to-face CRESAR. They will get a notarized Certificate of Attendance, which they can then present to the PRC when they apply for an Examination Permit for the upcoming Real Estate Brokers' Licensure Examinations.
We haven't seen any official PRC announcement. All we've seen are various CRESAR service providers talking about a March 18, 2012 REB Exam.
To help you reduce your stress, improve your understanding of real estate concepts, and remember the information longer, we invite you to join the RESAR Online Review.
This will help boost your confidence, as well as reveal to you techniques that other people use to help you score higher in the REB Exam.
For more info, please join the RESAR Online Review Announcement List for more details. Simply type in your Full Name and Email Address in the subscribe box.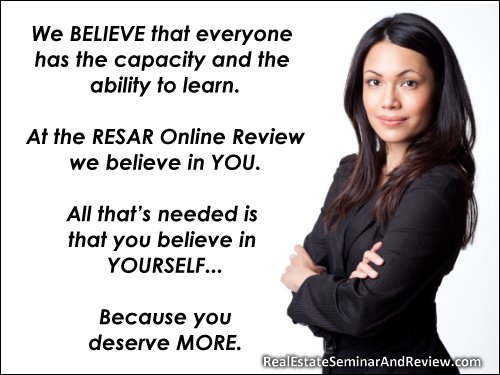 15 Responses to "BS Real Estate Management and the Real Estate Brokers' Exam"
Leave a Reply