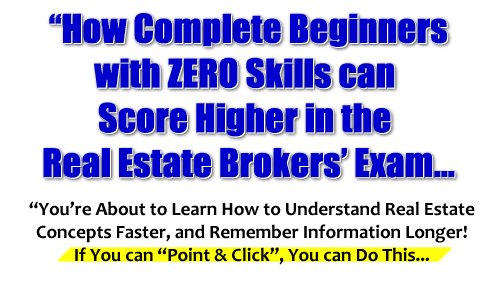 RESAR on Sep 01 2011 | Filed under: General, Real Estate Review
People preparing for the upcoming PRC's Real Estate Brokers' Licensure Examinations are asking about the breakdown of the 120 units in real estate subjects requirement provided in the RESA Law IRR (RA 9646). Here's what the PRB-RES wrote about the matter…
The following was excerpted from the PRB-RES Memorandum Circular NO. 2011-04:
2. Crediting of Hours. The requirement of 120 hours seminar and trainings is complied with in support of their respective applications, as follows:

a. Sixty (60) hours lecture, classroom and/or seminar hours on real estate subjects and/or modulces may include, but not limited to:

i. FOR APPLICANTS FOR THE BOARD LICENSURE EXAMINATION: must be a graduate of a bachelor's degree as a minimum requirement. A master's degree, law or Doctoral degrees may be credited a maximum of 15 points provided it is relevant to real estate service. Attendance in a continuing professional education in a (sic) real estate seminars, trainings, lectures, conventions and workshops with equivalent numbers of hours earned.

…

iv. FOR APPLICANTS FOR ACCREDITATION OF REAL ESTATE SALESPERSONS: credit units/hours earned in any Continuing Education Program (CEP) for the years 2007 and thereafter under Ministry Order No. 39 as amended by DAO No. 6, Series of 1994 and DAO No. 3, Series of 1999 of the Department of Trade and Industry (DTI); credit units/hours earned in any accredited seminars, trainings, lectures, conventions, and workshop of an accredited service provider; credit units/hours earned in any Continuing Professional Education (CPE) Program offered by an accredited service provider.

b. Sixty (60) hours of on-the-job training, apprenticeship and/or workshop as certified and subscribed by the following:

i. Registered and licensed real estate brokers, appraisers and/or consultants with at least 5 years of real estate practice.

ii. Duly licensed and registered real estate developers / employer in good standing with HLURB and other government agencies.

iii. Provinbcial, city, and municipal assessors and other government appraisers; and

iv. Accredited service providers for workshops / seminars attended as formal seminars, trainings, lectures, conventions and workshops organized and offered thereby.

v. Provided further, that all those mentioned under b-i, ii, iii, iv must submit to the satisfaction of the Board,

a. Registration with the DTI / SEC
b. Certificate of good standing with their respective government agencies

c. The applicant, however, may opt to take the full 120 hours thru seminars, trainings, and workshops, as the case may be.

Notwithstanding the foregoing, an applicant shall be deemed to have satisfied and complied with the required hours upon submission of a notarized certification that he/she has attended seminars, training, lectures, conventions and workshops and/or lectures for a total of full 120 hours as stated in paragraph 2(a) hereof.

(b) Forms and Certificates. Any form or certificate indicating the details of the foregoing may be accepted if it is duly notarized.

Strict compliance herewith is hereby enjoined.

January 20, 2011
Manila, Philippines

(SGD) Eduardo G. Ong, Ph. D., DBA, DPA
Chairman
Board of Real Estate Service

Noted by:

(SGD) Hon. Teresita R. Manzala
Chairperson
Has anyone found the website of the PRB-RES, where they have archived all their Memorandum Circulars?
We hope this helps answer your questions of whether you need 60 hours or 120 hours, especially now that Comprehensive Real Estate Seminar and Review or CRESAR service providers are offering 60-hour reviews for those preparing for the REB Exam.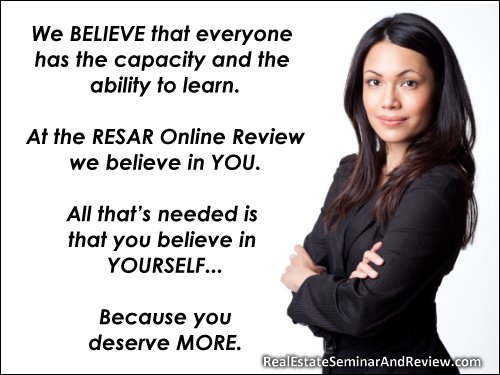 19 Responses to "Real Estate Brokers Exam Review Breakdown of 120 Hours"
Leave a Reply