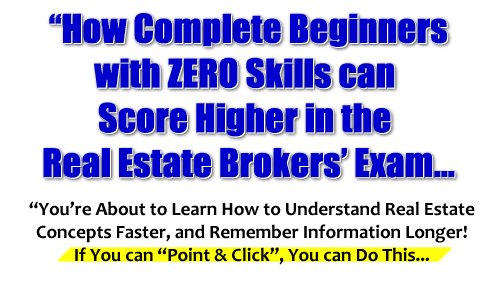 RESAR on Oct 16 2010 | Filed under: General, Real Estate Review
Here is the scope of topics that will be covered in the real estate brokers' licensure examinations, based on Section 13 of the RESA Law IRR (RA 9646)…
Section 13 – Scope of Examination
For Real Estate Brokers
1. Fundamentals of property ownership;
2. Code of ethics and responsibilities;
3. Legal requirements for real estate service practice;
4. Real estate brokerage practice;
5. Subdivision development;
6. Condominium concept;
7. Real estate finance and economics;
8. Basic principles of ecology;
9. Urban and rural land use;
10. Planning, development and zoning;
11. Legal aspect of sale, mortgage and lease;
12. Documentation and registration;
13. Real property laws; and
14. Any other related subjects as may be determined by the Board.
The highlighted topics (that ones that look like this) are covered in the RESAR Online Review.
The non-highlighted ones will have to be covered in the required regular, live, face-to-face offline Comprehensive Real Estate Seminar and Review (CRESAR). The CRESAR review service provider will issue you a Certificate of Completion, which you will use when applying for an Examination Permit.
Also, here is the RESAR Online Review Syllabus.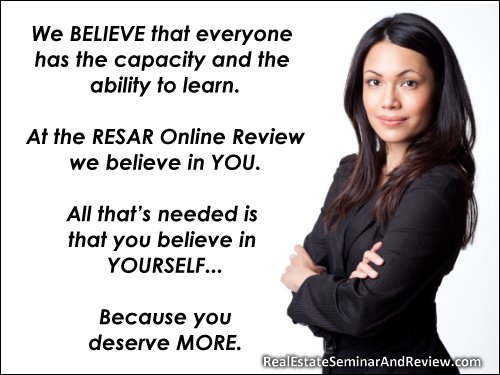 2 Responses to "Scope of Real Estate Brokers Exam"
on 08 Mar 2011 at 11:28 pm

1

marge

can i still avail the online review even if the exam will be on the 27th. Three weeks to review.

[From the Admin]

Hello! The RESAR Online Review is open to everyone at all times. For the month of March 2011, the real estate lessons listed in the

RESAR Online Review Syllabus

, as well as the Online Quizzes, will be available starting Day One of your RESAR Online Review membership.

Please join the RESAR Online Review Announcement List for more details…

Have you already earned your 120 units in real estate subjects from a PRC-recognized real estate review service provider?

Thanks!

on 06 Jan 2011 at 9:25 am

2

cecile

Hi,

Would like to enroll in the real estate online review… pls adv details

thanks,
cecile tan

[From the Admin] Hi! Please join the RESAR Online Review Announcement List for the details. Thanks!
Leave a Reply