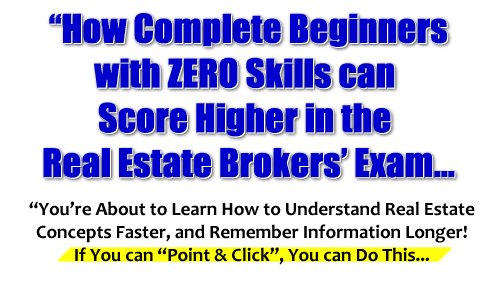 RESAR on Nov 08 2010 | Filed under: General, Real Estate Brokers' Exam
There are some people who are afraid that the RESAR Online Review is a scam, and have even made the following comments and assumptions…
Walang manloloko kung walang magpapaloko.

There are so many online review scams, and we have to be on the lookout for these.

What if you're just a scammer?
A few people have even sent rather unflattering and rude emails, even if we didn't do anything harmful to them. Yes, even if we've never even tweeted negative things about wine in Twitter. 😉
First of all, we don't blame you if you think this way, or if you feel unsure.
Afterall, just like you, we are also online shoppers.
And yes, some of us may have gotten burned in the past because of some online transaction.
So yes, we understand where you're coming from. That's why some of you are looking for some PROOF that the RESAR Online Review is for real.
We've scrambled our brains thinking of ways to make you 100% sure about us, but the fact remains that no one can ever be truly 100% certain of anything in this world.
We've provided a lot of publicly-accessible content here in this site so you can judge the quality of our writing. We've also published answers in response to some of the questions posted in the comments area also.
And we are happy and grateful to the many people who have seen the value and have trusted us enough to join the RESAR Online Review today.
For the hardcore skeptics, allow us to share with you a quote we heard in the movie "A Miracle On 34th Street" (1994), which was delivered by Kris Kringle (played by Richard Attenborough):
If… you can't believe, if you can't accept anything on faith, then you're doomed for a life dominated by doubt.
And here's a quote from the movie "Inception" (2010), delivered by Saito (played by Ken Watanabe):
Don't you want to take a leap of faith? Or become an old man, filled with regret, waiting to die alone!
As we've mentioned before, success in the real estate brokers' exam depends on your mindset. As you progress in the field of real estate (and in other industries, for that matter), you will increasingly confirm the importance of following your gut.
For those who continue to fear that the RESAR Online Review is just a scam, then we respectfully urge you not to join because chances are you will not be happy inside the web-based membership area. We can still part as friends and go our separate ways. No harm, no foul.
Thank you to all of you who have taken that leap of faith. Some of you did so as early as last July 2010 when 180-day access cost only P500, imagine that!
(To think that 180-day access today costs only P1,980 – Which means that yes, the price will still go up in the future.)
We are rewarding YOU, the entrepreneurial and forward-thinking action-taker, with access to the RESAR Online Review, as our way of showing appreciation for the trust you have placed in us.
We will keep you in our prayers, as we constantly pray for your success in your real estate business and future endeavors.
Kind regards,
Your Friends at
RealEstateSeminarAndReview dot com