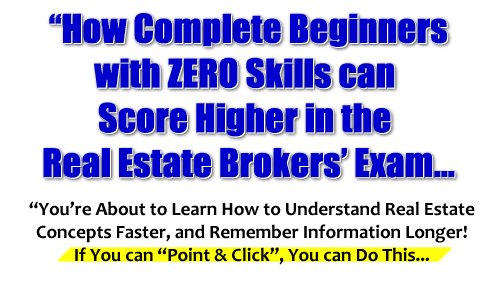 RESAR on Oct 10 2011 | Filed under: Real Estate Review
Do you want to score higher in the Real Estate Brokers Exam? Here's a sample study schedule to help you in your real estate broker's exam review…
1. Read all the materials at least 10 times. When you read, please take down notes.
2. Invest three (3) hours daily on your studies, so that you won't cram at the last minute. Avoid studying more than four (4) hours daily, because it is not productive.
NOTE: Take frequent breaks. Do not study for 3 hours straight.
3. Take *each* online quiz at least two times each week.
4. In the month before the actual Real Estate Brokers' Exam month, take each online quiz four times each week.
5. In the face-to-face review, take down notes and ask your CRESAR speaker to clarify the things you did not understand.
6. Between today and the month of the REB Exam, please avoid watching TV. The sacrifice is worth it.
7. In the three days just before the REB Exams, please REST.
Ideally, as early as two months before the REB Exams, please get 7 hours of sleep daily. If, for example, you only got 6 hours of sleep the night before, try to sneak in two 30-minute naps during the day so that your DAILY total is 7 hours of sleep.
We've seen that when people take the review seriously, they are able to pass the REB Exam.
Here's a sample weekly study schedule you can use when you review for the REB Exams over a period of 8 weeks (Total – 153 hours and 20 minutes):

The numbers above are in minutes.
In the table above, you'll see that the recommended study time for Thursday is 200 minutes. Actually, if you listen to Audio 1 and read Reading 14 (Terminologies / Glossary) simultaneously, you can save 20 minutes and thus end up with a review time of 180 minutes for Thursday.
If you're unable to set aside 3 hours a day for your studies, that simply means you will need to start studying earlier to avoid cramming at the last minute.
For example, cut the schedule in half, but study over a 16-week period.
Again, please take note that the above is just an EXAMPLE.
After all, not everyone will be aiming for the Top 10.
Just the same, we still encourage you to aim for a score high enough to make it to the Top 10.
That way, even if life's emergencies interfere with your study schedule, you'll still pass the Real Estate Brokers' Licensure Exams because you aimed high (and took action) right from the very beginning.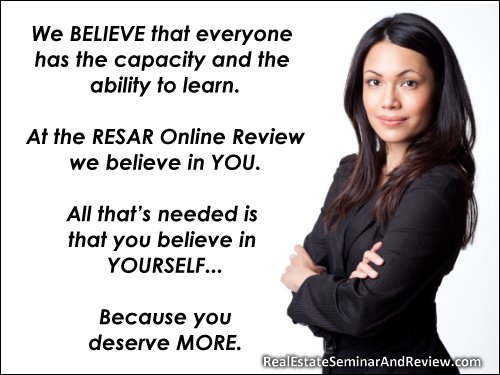 12 Responses to "Real Estate Brokers Exam Review Study Schedule"
Leave a Reply