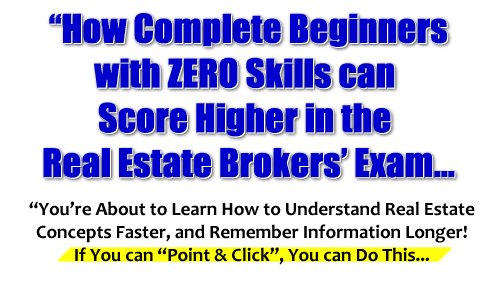 RESAR on Jan 04 2011 | Filed under: Real Estate Review
For aspiring real estate brokers near the Greenhills San Juan area, here are the details of the comprehensive real estate seminar and review (CRESAR) organized by PAREB San Juan, for the months of January and February 2011…
The San Juan Board of Realtors invites participants to our COMPREHENSIVE REAL ESTATE SEMINAR & REVIEW (CRESAR)
this January and February 2011

CRESAR Dates:
January 11 (T), 12 (W), 18 (T), 24 (M), 25 (T), 26 (W)
February 22 (T), and 23 (W), 2011

Time: 9am-5pm (some days maybe up to 4pm only)

Venue:
RAL Room of Club Filipino
Greenhills, City of San Juan

Fee: P9,500.00 (inclusive of review materials, brunch and merienda, and certificate of completion)

Facilitator/Speaker: Mr. Cesar Santos

Participants should take note that the CRESAR will only be for sixty (60) hours only while OJT with employers/developers will be for the remaining sixty (60) hours.

Participants will also be the one to file their own application with PRC.

For more information or reservation, you may contact
Cherry del Castillo at 0905-2430371.

(emphasis ours)
According to Cherry del Castillo, they are accredited by the PRC. She also said that given the RESA Law IRR (RA 9646) requirement of 120 units in real estate subjects, the remaining 60 units will be credited by the real estate company or property developer where you get your OJT.
Please take note that they have a reputation to protect (PAREB), and that they have invited Mr. Cesar Santos, who also has a reputation to protect as a distinguished real estate practitioner.
[Our Comment]: Please clarify with your property developer if they will issue you a certification of 60 hours of OJT, which will be recognized by the PRC for purposes of qualifying you for the March 2011 Real Estate Brokers' Licensure Examinations.
Please also take note that the face-to-face CRESAR sked above runs only until Feb 23, 2011 (while the REB Exam is on Sunday, 27 March 2011).
With the RESAR Online Review (180-day access), you will be able to maximize your real estate brokers' exam review all the way to March 2011 and, for some of you, even beyond the exam date (to better serve your real estate clients).
Having a supplementary multimedia review which helps you learn and memorize real estate facts and concepts faster (and retain the info in your mind for a longer period of time because of hypnotic and effective training techniques) will help you score higher in the REB exam.
So join the RESAR Online Review Announcement List today for details…
See: RESAR Online Review While You Eat… (click here)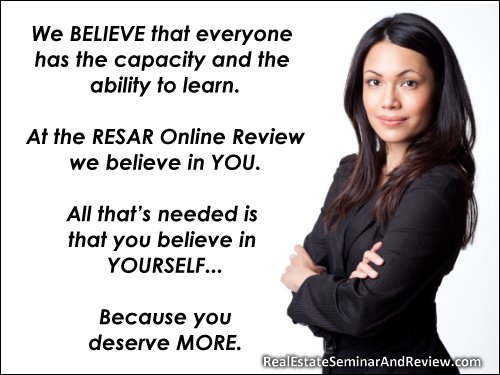 5 Responses to "Real Estate Exam CRESAR in San Juan 2011"
Leave a Reply