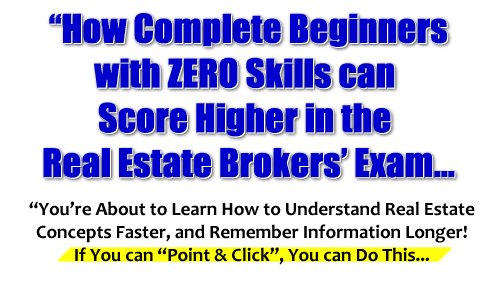 RESAR on Jan 06 2011 | Filed under: General, Real Estate Review
Are you preparing for the PRC's upcoming Real Estate Brokers' Licensure examination? We heard that the PAREB-RIZAL BOARD will be conduct a Comprehensive Real Estate Seminar and Review or CRESAR starting Friday, Januar 7, 2011 at the SM Megamall Trade Hall.
Here are additional details…
CRESAR Dates:
January 7/Fri, 9/Sun, 14/Fri, 16/Sun, 21/Fri, 22/Sat, 23/Sun, 30/Sun, 2011
February 5/Sat, 6/Sun, 11/Fri, 12/Sat, 2011
CRESAR Units: 120 Credit Units
Fee: P16,000
(inclusive of seminar materials & hand/outs)
Meals and snacks are NOT included.
Venue:
SM Megatrade Hall (Functions Room A&B),
SM Megamall B, Mandaluyong City
Time: 10:00 A.M. to 9:00 P.M.
You'll have a 1 hour break.
For details and reservation, please contact:
Tel. +63.2 515-4370
Telefax +63.2 719-0736
Mobile: +63.917 276-7230
Email address: rbr_secretariat@yahoo.com
Good luck to all our hard-working future real estate brokers!
That's quite a sacrifice on your part, spending your entire day from 10am to 9pm learning real estate topics. Understandably, your mind will have quite a challenging time absorbing all that information over practically a continuous large block of time.
That's 12 days (10 hours CRESAR per day, plus 1-hour meal break).
Gain the RESAR Online Review Advantage Today!
Do you want to effectively memorize, learn, and remember those real estate concepts longer, so that you can score higher in the real estate brokers' exam?
You need the modern multimedia approach to learning large volumes of information. You'll see this effective tactic in action right inside the RESAR Online Review membership area.
If you look at the CRESAR sked above, the last session falls on February 12, 2011. Yet the Real Estate Brokers' Exam will be conducted on 27 March 2011.
That last thing you need is to forget the CRESAR lessons during the "quiet" period between February 12 and March 27, right?
Inside the RESAR Online Review, there are online video tutorials that you can watch and replay… as many times are you wish during the life of your membership account.
It's like having access to a CRESAR, as many times are you want, in the comfort of your own home, during the time that YOU want, which allows you to still have quality time with your family and loved ones.
Plus, the RESAR Online Review online quizzes help you practice your knowledge, so you that you can TRULY prepare better for the REB exam.
So join the RESAR Online Review Announcement List today for details…
See: RESAR Online Review While You Eat… (click here)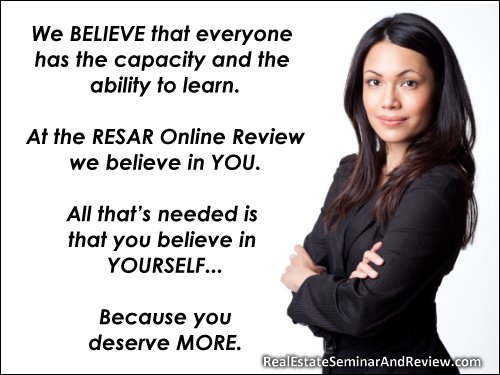 3 Responses to "Real Estate CRESAR – Mandaluyong – SM Megamall – January 2011"
on 27 Jul 2011 at 1:23 pm

1

russel

hi ,
i would like to asked , is it required that i must be a BS graduate to become a lincesed real estate broker

tnx,

[From the Admin] Hello! Based on the RESA Law IRR (RA 9646), you need to have earned a college degree before you may take the PRC's licensure examinations for real estate professionals. Thanks!

on 03 Mar 2011 at 1:38 pm

2

Erwin

I just learned that pre-2006 passers who failed to obtain licenses need 120 units CPE to qualify for the PRC License with a July deadline for application. Are there any scheduled 120-unit CRESAR from March onwards that I can attend to comply with this requirement? The earlier schedule would be better. Thank you.

[From the Admin] We're waiting for CPE service providers to make announcements regarding 120-hour CPEs. At the moment, they're focusing on the aspiring real estate brokers who are preparing for the PRC's March 27, 2011 Real Estate Brokers' Licensure Exams. Thanks!

on 08 Feb 2011 at 8:25 am

3

don suarez

hi,

i would like to inquire what will be the next schedule of the review and seminar after the march 2011 exam?

your response is highly appreciated.

thank you.

don suarez

[From the Admin] We are awaiting announcements from various Comprehensive Real Estate Seminar and Review (CRESAR) service providers regarding their schedules after March 2011. As soon as we get those, we will publish it online. Thanks!
Leave a Reply