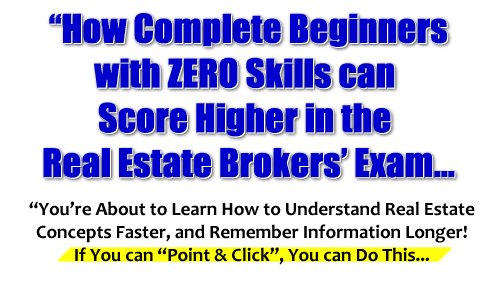 RESAR on Dec 14 2010 | Filed under: General, Real Estate Review
The Cesar Santos Real Estate Academy is planning to hold a Comprehensive Real Estate Seminar and Review (CRESAR) in January 2011…
You will earn 60 hours (credit units), and the dates are:
January 7, 8, 9, 14, 15 and 16 (2011)
From 8am to 7pm
Tentative Venue:
Cityland 10 Tower 1, HV Dela Costa St., Makati City
Reservation Fee: only P2,000
Cost of the 60-hour CRESAR: P9,000 (according to Ms Grace Eslana)
We will update this page as we get more info.
Why only 60 hours?
The group of Cesar Santos is still awaiting guidelines from the PRC. If required, Cesar Santos will offer additional 60 CRESAR hours (for an additional P9,000) for the following tentative dates:
February 18, 19, 20, 25, and 27 (2011)
Why Cesar Santos Is So Popular
Based on feedback, reviewees of Cesar Santos are very satisfied. Some of them have even topped the Real Estate Brokers' Licensure Exams conducted by the DTI in the past!
Do you know the secret of Cesar Santos? It's 3 words that complete this sentence:
"Cesar Santos teaches ____ ___ _____."
What do you think those three words are? Go ahead and publish your guess by leaving a comment below.
The first person who correctly guesses those three magic words (by posting a comment below) wins a complimentary 180-day membership in the RESAR Online Review worth P1,980.
CONGRATULATIONS to Bert for winning the complimentary 180-day access account! [a P1,980 value!]
The three words are: "from the heart."
Thank you to everyone who participated: Lorebeth Balicha, Patrick Maglalang, Eileen Martinez, Dianne De Castro, Clarisse, Bert, and Evelyn Aguinaldo.
NOTE: You have to join the RESAR Online Review Announcement List to qualify for this contest.
You may have a maximum of three guesses in your SINGLE comment below.
IMPORTANT: Associates of Cesar Santos, and their relatives up to the fourth level of consanguinity, and past students of Cesar Santos are disqualified from participating in this contest.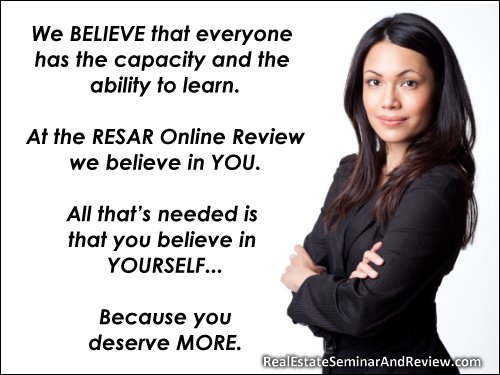 33 Responses to "Real Estate CRESAR in January 2011 by Cesar Santos"
Leave a Reply