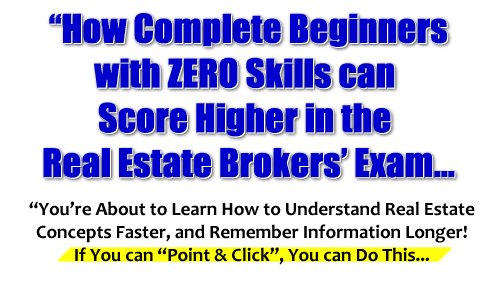 RESAR on Oct 22 2010 | Filed under: General, Real Estate Brokers' Exam, Real Estate Marketing, Real Estate Review
What exactly are needed in order to take the real estate brokers' licensure examinations that will be conducted by the PRC? Should you even attend 120 hours of a Comprehensive Real Estate Seminar and Review (CRESAR)? Find out here…
First, please review the PRC Real Estate Brokers' Licensure Examination Requirements
Now please take note of the following:
To the best of our knowledge, the PRC has not yet clarified what they mean by 120 "credit units of real estate subjects and training from accredited service providers"
If the PRC will follow what the DTI did in the past, where 24 units meant 24 hours, and where the DTI required you to submit a Certificate of Completion (Comprehensive Real Estate Seminar and Review or CRESAR), then the PRC may require you to present a Certificate of Completion of 120 hours attendance of a CRESAR, before you may apply for an Examination Permit.
Some real estate practitioners are asking if the 120 credit units means 120 hours of pure CRESAR, or 60 hours of CRESAR plus 60 hours of on-the-job real estate training, or any other combination.
Also, please note that the PRC has not officially announced when they will actually conduct the next real estate brokers' licensure exams.
That is probably why, with the exception of PAREB-CEREB in Cebu who offered a 120-hour CRESAR starting October 15 of this year, the various real estate review service providers in Metro Manila have not yet announced when they will hold their CRESAR sessions.
IMPORTANT: If your goal is only to take and pass the real estate brokers' exam, here is our recommendation…
Please wait first for an official announcement from the PRC regarding when they will actually hold the next Real Estate Brokers' Licensure Exam.
If all you're after is the REB exam and nothing else, then…
…please do NOT join the RESAR Online Review because it is purely optional.
Who Is The RESAR Online Review For?
The RESAR Online Review is aimed towards long-term oriented entrepreneurial people who primarily want to:
1. Experience innovative learning techniques that they can use even in future training seminars such as the Continuing Professional Education courses for real estate brokers;
2. Discover how to retain real estate concepts longer, even if the last time they were in school was ages ago;
3. Acquire the skills needed to serve others better as a real estate professional, which helps them get more referrals; and,
4. Gain more knowledge about real estate in the Philippines through a web-based multimedia distance learning system…
…whether or not the PRC actually pushes through with the rumored real estate brokers exam in February 2011.
Clearly, the RESAR Online Review is not for everybody.
If you feel that it is for you, then join the RESAR Online Review Announcement List today for more information.
Then quickly get inside the RESAR Online Members' Area before the joining price doubles starting November 7, 2010.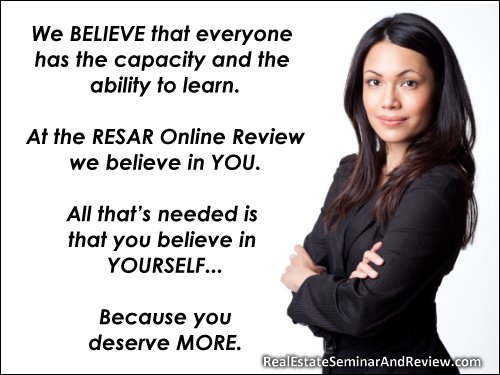 Leave a Reply