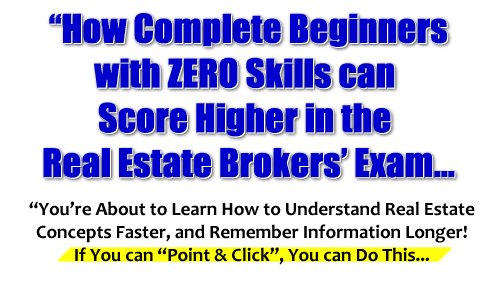 RESAR on Dec 09 2010 | Filed under: General, Real Estate Review
If you're preparing for the PRC Real Estate Brokers Licensure Exams slated for March 27, 2011 you've probably asked around about CPE seminars or Comprehensive Real Estate Seminar and Review or CRESAR sessions.
You might have gotten surprised by the P20,000 fee being charged by some CRESAR providers.
Well, it's worth it. Here's why…
Based on the RESA Law IRR (RA 9646), future REB exam takers will be required to take a BS degree course in Real Estate Management (BS REM) or Real Estate Service (BS RES). For now, however, you just need to be a graduate of a relevant 4-year college course, because the real estate courses are not yet available.
Ask yourself this: Will people who go through a 4-year college course and earn a BS degree in REM or RES spend only P20,000?
Yet here is your opportunity to gain 120 hours of real estate training via a P20,000 CRESAR. Are you going to take this opportunity?
Let's assume you become a licensed real estate broker and have a real estate salesperson under you. If that salesperson successfully sells a P2.0 million house and lot package, he or she will earn 2.5% (or P50,000).
You will also earn P50,000 even if it was your salesperson who did the flyering and site tripping, assuming the real estate property developer gives a 5% commission (which you split between you and your real estate sales agent).
Ask yourself this: How long do you think it will take you to earn that P50,000?
If you are serious about real estate, it is reasonable to assume that you and your real estate salesperson can sell at least one house and lot package worth P2.0 million within 12 months.
Now, do you see why an investment of P20,000 in a CRESAR is worth it?
Yet if you hesitate to shell out the P5,000 initial downpayment for most CRESARs, then go ahead and try the highly affordable RESAR Online Review.
You will gain knowledge in the areas of Philippine real estate and related laws, plus you will be able to prepare yourself more. This way, when you go and actually attend the face-to-face CRESAR, you will be able to easily follow what the CRESAR speaker is talking about.
Are you entrepreneurial? Do you have the "make money grow" mindset?
Do you have what it takes to become a successful real estate broker? Is the Philippine real estate industry really for you?
Are you willing to put in the time to read, learn, and train so that you become a professional real estate broker who can serve Philippine real estate property buyers well?
Seryoso po ba kayo sa real estate career ninyo?
Or are you just playing around?
Find out today. Join the affordable RESAR Online Review for only P1,980 (as of December 9, 2010) and quickly discover for yourself if becoming a licensed real estate broker is truly for you.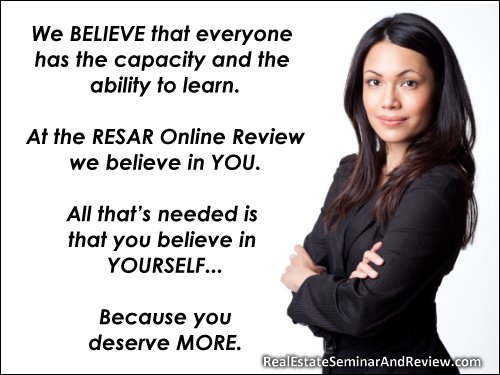 4 Responses to "Real Estate CPE and CRESAR: Why It's Worth It"
Leave a Reply