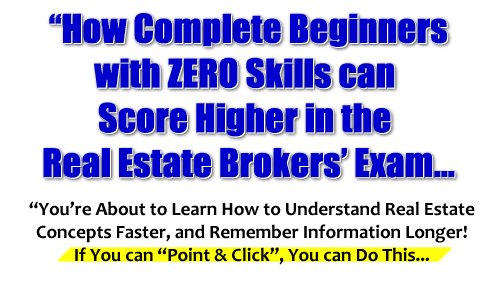 RESAR on Aug 01 2010 | Filed under: General
The RESA Law IRR has given some brokers the impression that things are going to be more challenging for brokers, and that Philippine real estate property developers will have an easier time, because they will somehow find a way around RA 9646 or The RESA Law, or the IRR (Implementing Rules and Regulations). Is this true?
First of all, let's tackle the issue of hiring people who will help you market your house and lot packages, condo units, or various types of properties.
Some brokers assume that property developers can hire high school students, give them some training, make it appear that these people are salaried employees, and then flood the market with their flyers.
On the other hand, brokers will have to hire people with a higher educational attainment, provide proof of extensive training… in other words, brokers will have to spend more in order to build their own sales team.
Here's a suggestion…
Instead of just focusing on the "challenges" the the RESA Law IRR imposes on brokers, look more into ways to cost-effectively build your sales team.
For example, brokers can use the internet to market their various properties or house and lot for sale packages.
For example, please visit the Foreclosure Philippines site of Jay Castillo at http://www.foreclosurephilippines.com
You will see that he is effectively establishing his expertise and credibility in the foreclosed properties market of the Philippines by building a blog that serves as "your online resource for foreclosure investing in the Philippines, (where you can) find listings of foreclosed properties, public auction schedules, and real estate investing tips."
If your fellow Filipino can do it, then you can also do it. It's really up to you.
Learn how to build a website, how to blog, how to promote your website, and how to do internet marketing.
You can also use the web to conduct online training for your sales agents, provide property information to INTERESTED buyers, and get inquiries from more serious buyers from all over the world.
With a properly marketed website, it's like you have a sales agent who does flyering and marketing for you 24 hours a day, 7 days a week, in practically any location that has an internet connection.
You can build a website affordably, and market it effectively. Philippine brokers can effectively compete with large property developers in the field of real estate marketing.
With a website, you can set it up once and it will continue working for you. And nothing stops you from setting up more than web site or blog. You can also do Twitter Marketing or even Facebook Marketing.
How much is the allowance of sales agents? P9,000 a month?
For as little as only P5,000 a month you can have an army of mini-websites that work for you non-stop. And as more buyers spend more time on the internet, what do you think are the chances that they will see your real estate websites more than they will see the traditional agent who hands out flyers or mans booths in malls?
If you have a lower budget, go ahead and build a smaller network of blogs and real estate marketing websites.
Bottomline: Brokers can now effectively compete with big-time property developers, thanks to the growing power of the internet.
All you need is the determination to learn more about Internet Marketing, the business sense to invest in the needed training, and the entrepreneurial will to put your education into action.
So please take the RESA Law IRR as an opportunity to further increase your value as a professional real estate practitioner, and thus boost your credibility online. Keep on training, keep on learning, keep on taking action, and success will be yours.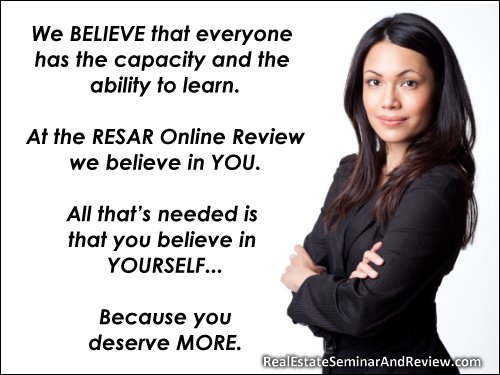 One Response to "RESA Law IRR and Broker Challenges"
on 02 Aug 2010 at 8:18 am

1

abdul racman

Hi! Good Day

I'm interested in taking up a review but i haven't found a good real estate review center yet, can you give me a list of review centers in the Philippines and regarding the RESA law when will it passed and the requirements that will be needed is it the same as before or there are additional

Thanks!!!!!

[From the Admin] The different review service providers will probably release their schedules starting mid-August or early September.

The RESA Law IRR was published last July 24, 2010 which means it will take effect starting August 4, 2010.

For more info, Jay Castillo posted the Approved and published RESA Law IRR full text.
Leave a Reply