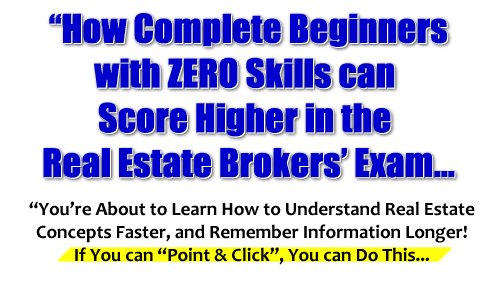 RESAR on Aug 02 2010 | Filed under: General
There are experienced real estate salespersons who have not yet earned a college degree, and are affected by the RESA Law (RA 9646) Implementing Rules and Regulations or IRR. What options are available to them?
This post is in response to Pia's comment.
The RESA Law IRR lists among the qualifications of applicants for the licensure examination for real estate service a college degree earned from a state university or college, or other educational institution duly recognized by the CHED.
For now, it is any "relevant" college degree.
But eventually, "as soon as a course leading to a Bachelor's degree in Real Estate Service is implemented by the CHED, the Board shall make this course a requirement for taking the licensure examination."
What about high school grads or those who haven't finished college, but who have been selling real estate in the past?
We understand the apprehension. Afterall, since the RESA Law IRR has the following definition in Section 3(g):
(5) Real estate salesperson – a duly accredited natural person who performs service for, and in behalf of, a real estate broker who is registered and licensed by the Professional Regulatory Board of Real Estate Service for or in expectation of a share in the commission, professional fee, compensation or other valuable consideration.
In other words, in order to professionalize the real estate industry in the Philippines and to protect consumers, when it comes to transacting and paying for properties in the Philippines, the signatories of the various contracts will have to be the client and the broker.
This way, the client will be able to clearly identify who to run after in case the deal turns sour. Brokers are registered and have also paid a bond.
Now let's turn to the salesperson who works under a broker. That salesperson will distribute flyers, but the flyers will display the contact information of the broker. The client contacts the broker, pays the broker for the property, then the broker pays the sales agent.
(There are many stories of sales agents who have not been paid on time by their brokers.)
Here's what some sales agents (who have not yet attained the required educational requirement) want: That the PRC allow them to get a Sales Agent License.
Let's look at Section 31 of the RESA Law IRR:
SEC. 31. Supervision of Real Estate Salespersons. For real estate salespersons, no examination shall be given, but they shall be accredited by the Board, provided that they have completed at least two (2) years of college and have undergone training and seminars of at least twelve (12) credit units in real estate brokerage. Those salespersons who are registered with the DTI/HLURB or other salespersons who are in the active practice for at least three (3) years, as may be certified by a licensed broker or a real estate developer, prior to the effectivity of R.A. No. 9646 may also be accredited by the Board until 30 July 2011. Provided, further, That in both cases, such Real Estate Salespersons must have undergone at least one hundred twenty (120) training hours in real estate brokerage, and have submitted original NSO certificate of live birth/birth certificate, NBI clearance, certificate of educational attainment or its equivalent, notarized certificate of training or seminar and notarized certificate of their supervising licensed brokers, as may be required by the Board. Real estate salespersons shall be under the direct supervision and accountability of a real estate broker. As such, they cannot by themselves be signatories to a written agreement involving a real estate transaction unless the real estate broker who has direct supervision and accountability over them is also a signatory thereto. No real estate salesperson, either directly or indirectly, can negotiate, mediate or transact any real estate transaction for and in behalf of a real estate broker without first securing an authorized accreditation as real estate salesperson for the real estate broker, as prescribed by the Board. A real estate broker shall be guilty of violating R.A. No. 9646 or the IRR for employing or utilizing the services of a real estate salesperson when he/she has not secured the required accreditation from the Board prior to such employment.

No salesperson shall be entitled to receive or demand a fee, commission or compensation of any kind from any person, other than the duly licensed real estate broker who has direct control and supervision over him, for any service rendered or work done by such salesperson in any real estate transaction.

No violation of this provision shall be a cause for revocation or suspension of the certificate of registration of the real estate broker unless there was actual knowledge of such violation or the broker retains the benefits, profits or proceeds of a transaction wrongfully negotiated by the salesperson.
The question is this: What happens to salespersons who have not yet completed at least two (2) years of College?
Since that is the requirement, then go ahead and earn those two years.
But what about the time and the cost?
Here's a suggestion: Use the internet to generate customer inquiries for your broker, earn enough money for your education, then comply with the RESA Law IRR.
There are free blogs. You can also market in Facebook. Your main goal is to market the properties handled by your broker on the internet.
You will not earn a commission yet, but you can earn a Marketing Service fee. Your internet cafe cost will be something like P30.00 per hour.
Here's the bottomline: You need to fulfill the Education and Training requirements listed in the RESA Law IRR.
You will need to transform yourself from the high school grad real estate salesperson, to an online marketer for Philippine real estate brokers.
Fortunately, with the help of the internet, you can still earn money while earning your degree.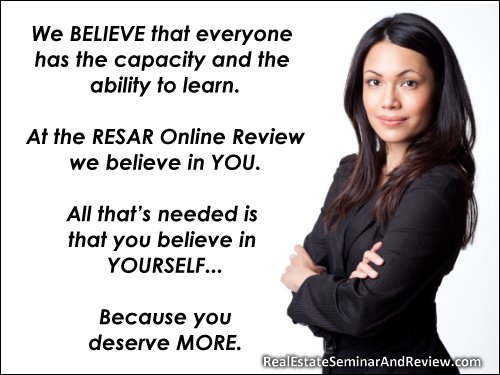 2 Responses to "RESA Law IRR and Undergraduates"
on 03 May 2011 at 9:58 am

1

jon

from what i understand, until July 30, 2011, those who are at least 2nd year college level may still be accredited by the PRC as sales persons provided they are:

1) currently registered with the DTI/HLURB as real estate sales persons; OR
2) not registered with the DTI/HLURB but have been in the profession and actively selling for at least 3 years.

What applies?

Both 1 & 2 need to take the 12 CPE units seminar, with certificate. Both also need to get a certificate from their supervising licensed real estate broker that they have completed at least 120 training hours (not CPE units) in real estate selling.

We all hope to get more information from the PRB-RES regarding the exact requirements.

on 01 Oct 2010 at 4:38 pm

2

LJ

i just want to ask how many CPE units are required for the salespersons ( for those @ least 2nd yr in college) because its not clear to us..120 units from seminars lectures or just 60 units only? kindly elaborate further…thank you very much.

[From the Admin] Please refer to RESA Law IRR and High School Graduates…

Here's the first part of Section 31:

SEC. 31. Supervision of Real Estate Salespersons. For real estate salespersons, no examination shall be given, but they shall be accredited by the Board, provided that they have completed at least two (2) years of college and have undergone training and seminars of at least twelve (12) credit units in real estate brokerage.

From here, it appears that you only need 12 credit units. CPE credit units will do.

We are waiting for clarificatory statements from the PRC regarding the next part of Section 31:

Those salespersons who are registered with the DTI/HLURB or other salespersons who are in the active practice for at least three (3) years, as may be certified by a licensed broker or a real estate developer, prior to the effectivity of R.A. No. 9646 may also be accredited by the Board until 30 July 2011. Provided, further, That in both cases, such Real Estate Salespersons must have undergone at least one hundred twenty (120) training hours in real estate brokerage, and have submitted original NSO certificate of live birth/birth certificate, NBI clearance, certificate of educational attainment or its equivalent, notarized certificate of training or seminar and notarized certificate of their supervising licensed brokers, as may be required by the Board.

Now we were the ones who highlighted "That in both cases," — and we need clarification from the PRC as to which are the two cases referred to in that part of Section 31.

Our own interpretation: The two cases where a minimum of 120 hours of training in real estate brokerage refer to the following:

1. Those salespersons who are registered with the DTI/HLURB (prior to the effectivity of RA 9646), and
2. Other salespersons who are in the active practice for at least three (3) years, as may be certified by a licensed broker or a real estate developer, prior to the effectivity of R.A. No. 9646
Leave a Reply