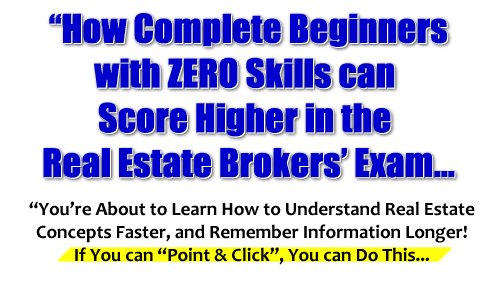 RESAR on Sep 29 2010 | Filed under: General, Real Estate Brokers' Exam
Lots of people would like to become licensed real estate brokers, but when talk shifts to taking the REB licensure examinations of the PRC, you'll start hearing a string of excuses…
I'm too old.
Mababa grades ko sa school.
I'm not bright enough.
Wala akong time.
I'm too scared.
Hindi ako magaling mag-English. Nosebleed.
I don't have enough money.
And the list goes on and on.
Well, please watch this video (first part of a series) called "Excuses Begone!" by Dr. Wayne Dyer:
Can you change what's inside you?
So… why are you here, reading this webpage?
Let me guess…
You're not really interested in just taking the real estate brokers licensure exams. I mean, that's not the MAIN reason.
You're here because you want a better life for yourself and your family, and because you recognize the potential of meeting, working with, and serving people in the Philippine real estate industry.
You're here because you are aware of changes happening in the world around you, and how those developments have an impact on your ability to earn money.
Yet…
…you may be holding yourself back. You (or people around you) might be giving excuses and various reasons that stop you from reaching your full potential.
An online review for aspiring real estate brokers can only give you the tools and knowledge needed by REBs and their clients.
And the TRUTH is…
A large part of your success depends on YOU and the thoughts you nurture right there in your mind.
(Dan Caro, hand-less drummer)

And that's why your friends here at RealEstateSeminarAndReview.com take the time to present you with information other than just real estate online review materials, because we want to help you achieve the mindset needed to succeed well beyond the REB licensure examination date.
So fear not the PRC, nor the exam requirements, nor the real estate brokerage training that you will need to acquire. Fear not your past, nor what you think might be your inadequacies; and certainly avoid dwelling too much on various insecurities.
The key to your future is in your hands. Realize that you deserve more in life. Now, go and take action.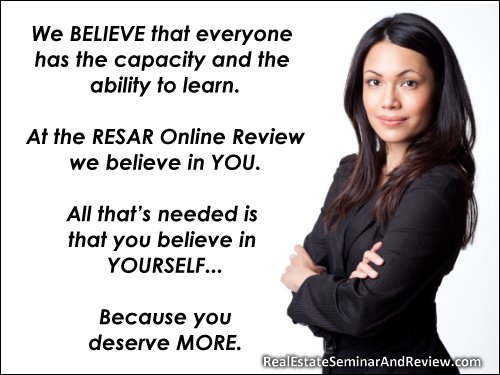 One Response to "Real Estate Broker Exam or Excuses?"
on 14 Jun 2012 at 8:02 am

1

Robert

I thought this will be a college course with 120 units?

[From RESAR] Yes… But there are no graduates yet at this time. Thanks.
Leave a Reply