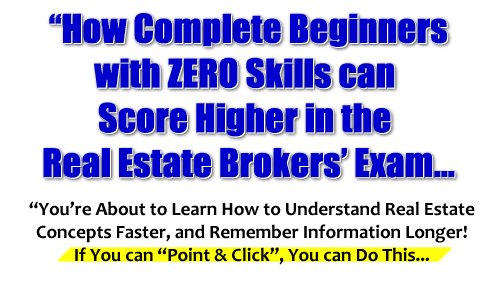 RESAR on Jan 17 2011 | Filed under: General, Real Estate Review
The Cesar Santos Real Estate Academy has completed its 60-hour CRESAR in January 2011 for those who are preparing for the PRC's upcoming Real Estate Brokers' Licensure Exams which will be conducted on March 27, 2011. There were around 53 reviewees, not all of whom will continue in the next CRESAR 60-hour batch in February 2011. Here's why…
Some of the reviewees will get an OJT certification from their real estate property developer for the remaining balance of 60 hours, according to Mr. Emerson Mabao of the Cesar Santos Real Estate Academy.
The others in the January batch, who are probably working in a non-real estate industry (and thus cannot get OJT certification), but who are interested in becoming licensed real estate brokers, will go for the second 60-hour CRESAR in February 2011 so that they may comply with the "120 hours of real estate subjects" requirement provided in the RESA Law IRR (RA 9646).
NOTE:
We haven't seen any official document from the PRC saying that the 120 units may be earned via 60-hour CRESAR plus 60-hour OJT. But neither have we seen any document saying that 120 units is equal to 120 hours of CRESAR.
The key is to assess the reputation of the CRESAR service provider, and to discern if such a service provider truly cares about your welfare as an aspiring real estate broker.
According to Emerson Mabao, the February 2011 CRESAR of the Cesar Santos Real Estate Academy will be held in a larger venue, perhaps somewhere in the Ortigas area.
In January 2011, they closed the doors after getting 53 CRESAR enrollees in their Makati venue. They had to turn away some people, because Cesar Santos wants his reviewees to have a quality real estate brokers exam review.
For February 2011, the larger venue may be able to accommodate 100 reviewees. So far, around 40 have already signed up for the February 2011 CRESAR (60 hours).
Mr. Mabao also mentioned that they can help reviewees team up with Orchard Property / Fil-Estate for the 60-hour OJT option, for those who prefer this alternative.
What Are Your Options
If you're currently enrolled in a 120-hour CRESAR, then by all means complete the 120 hours and get your Certificate of Attendance.
If you've already completed a 60-hour CRESAR, then get the remaining 60 hours either via OJT Certification from a real estate property developer that the PRC will recognize (for purposes of your completion of the 120 units in real estate subjects requirements).
Alternatively, if you've already completed 60 hours of CRESAR, you may also enroll in the February 2011 CRESAR of Cesar Santos for the remaining balance of 60 hours.
Or… you may ask other CRESAR service providers if they will allow you to catch up in their courses.
Now if all of this is leaving you stressed, you can get the rest and proper preparation that you will need by enrolling in the RESAR Online Review, because it will use a multimedia approach to learning, which includes study techniques that will help you learn more and retain the information longer.
With all the things you're doing in preparation for the Real Estate Brokers Exams, you definitely need all the tools you can use in order to get a higher grade in the REB Exams.
Maximize your time and your money. Aim for the highest possible score in the brokers' exam. Take advantage of the RESAR Online Review today.
I find this online review eye opener for me. I learned so many things already even though its been just a week. Also I enjoy and I learn fast on the video, very easy to comprehend and understand.

— Norma Artiga, on the RESAR Online Review
Thanks a lot for your effort to have this online real estate seminar review, which gives me enough confidence and courage to pass the… brokers board exam. More power to your program.

— Ambrocia Guerrero, on the RESAR Online Review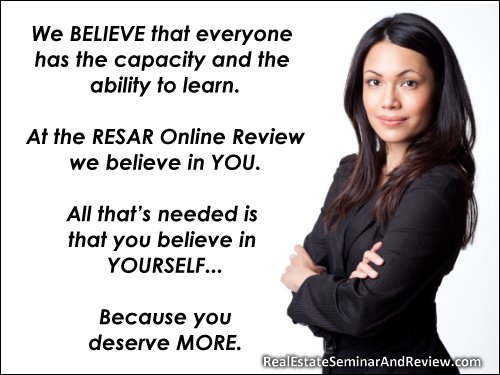 12 Responses to "PRC CRESAR 60 + OJT 60 Updates"
Leave a Reply