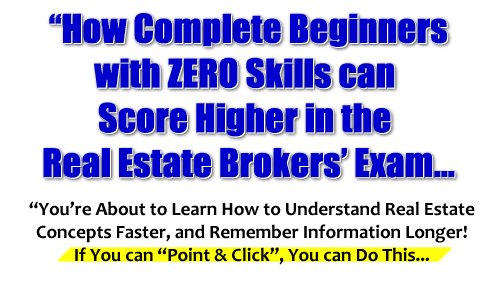 RESAR on Nov 12 2010 | Filed under: General, Real Estate Review
Are you looking for a Comprehensive Real Estate Seminar and Review in the Pasay area? Please get in touch with the Pasay Makati Realtors Board (PMRB). They offer CEP / CPE seminars which can also be used as CRESAR…
The first module starts on November 13. Yes, it's too late to join that module (24 units – cost is P4,000).
But you can get in touch with them and ask about future modules.
Here's the PMRB contact number:
893-0585 or 893-0569 (Please look for Tere)
They don't have a ready list of future CRESARs, but if you leave your name and phone number with them, they will get in touch with you.
It would really be more convenient if they would publish a webpage with all the details. Then again, it's possible that they're able to fill-up the CRESAR slots even without a full-blown internet marketing campaign.
Given their module cost of P4,000 for 24 hours, a 120-hour CRESAR will cost P20,000.
Anyway, while you're waiting for slots in the PMRB CRESAR to open up, join the RESAR Online Review Announcement List and see how you can get that extra edge in reviewing for the upcoming real estate brokers' licensure exams. 🙂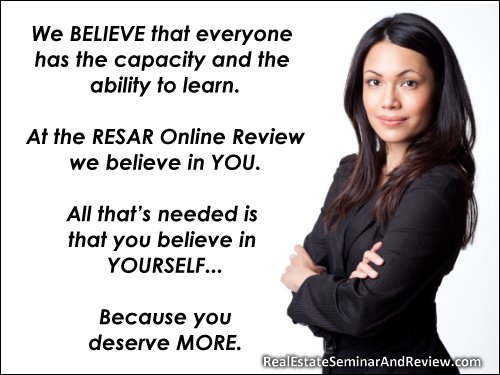 2 Responses to "PMRB CRESAR – December 2010?"
on 08 Apr 2011 at 5:04 am

1

Norge

Hi,
Im have a Filipino passport living abroad but planning to retire in the Philippines soon, have a Post Graduate diploma in Business, have a few properties I'm starting to sell thats why I got interested to be a licensed real estate brokér. Am I qualified to enroll in the next Real Estate Seminar and Review? When is the next one in Makati? I prefer the shortest course as I will only be flying in for that'purpose.
Appreciate your advise asap.
Thank you,
Norge

[From the Admin]

You need to have a college degree (diploma), plus earn 120 units in real estate subjects.

We haven't seen any official announcement yet from the PRC regarding when the next real estate brokers' exam will be conducted. That's probably one reason why the accredited review service providers of face-to-face Comprehensive Real Estate Seminar and Review or CRESAR sessions have not yet released their schedule of face-to-face review classes.

We will post their schedules as soon as we get the info. Most of them offer 120-hour CRESARs. Some offer 60-hour CRESARs, but that means you will need to clock in 60 hours of on-the-job training (OJT) in reputable real estate brokerages.

Previous 120-hour CRESARs ran for 15 days (not consecutive). Budget around 4 to 6 weeks for this.

Thanks!

on 15 Nov 2010 at 11:00 am

2

jasmine c.

I called PMRB and you are right, they don't have any future schedules yet. According to the person I spoke to, they will initially offer 24 units or just the first module.

Have you heard of Urban Institute? I heard that they also do the CRESAR review and when I inquired about it, they said that the PRC said the requirement is only 60 hours of lecture? Is this true?

I have no experience with real estate but I would like to get a license and get into this field.

[From the Admin]

Yes, we've heard of the Urban Institute (Engr. Enrico S. Cruz) back when the DTI was handling the real estate brokers exam, and CRESARs were 24 hours long, not 120 hours.

Now let's have a look at Section 14(b) of the RESA Law IRR (RA 9646):

(b) A holder of a relevant bachelor's degree from a state university or college, or other educational institution duly recognized by the CHED; Provided, That he/she has completed at least one hundred twenty (120) credit units of real estate subjects and training from accredited service providers, as may be determined by the Board; Provided, further, That as soon as a course leading to a Bachelor's degree in Real Estate Service is implemented by the CHED, the Board shall make this course a requirement for taking the licensure examination,

Based on that provision, there is no clear definition or breakdown of those 120 credit units.

Will it be 60 hours lecture? Why not 24 hours of CRESAR and 96 hours of non-CRESAR training seminars (e.g., How To Invest In Real Estate)?

Is it 120 credit units of real estate subjects, plus additional training?

Or is it 120 hours of RE subjects and training combined?

When some people read "120 credit units of real estate subjects", they interpret it as lecture, or 120 hours of classroom lecture. That's why you hear of 120-hour Comprehensive Real Estate Seminar and Review (CRESAR), because that's all lecture.

What we really need is for the PRC to come out with clarificatory guidelines on what will comprise those "120 credit units", especially now that the PRC has announced in their website the upcoming real estate brokers exam (March 27, 2011).

Thanks!
Leave a Reply