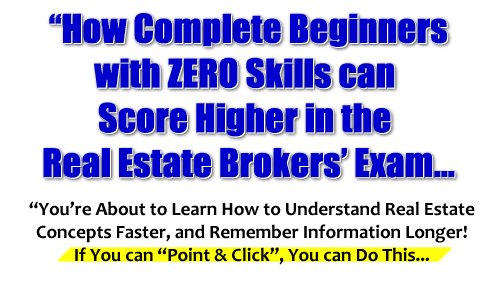 RESAR on Oct 24 2010 | Filed under: General, Real Estate Review
People who are preparing for the real estate brokers' licensure examinations are asking about Comprehensive Real Estate Seminar and Review or CRESAR review fees. Here's a quick range of what we're seeing out there…
In the case of PAREB-CEREB in Cebu, they're charging P1,000 per day. Since their Comprehensive CPE Seminar and Review runs for 15 days (120 hours), that comes out to P15,000 for the entire CRESAR.
In the case of PAREB Rizal, the price is around P12,500.
Please note, however, that prices are subject to change without prior notice. Thanks!
Kind regards,
Your Friends at
RealEstateSeminarAndReview dot com
P.S. We haven't received the firm schedules of CRESAR review service providers yet. As soon as we do, we will post it online. We will also broadcast the information via email to those who join the RESAR Online Review Announcement List.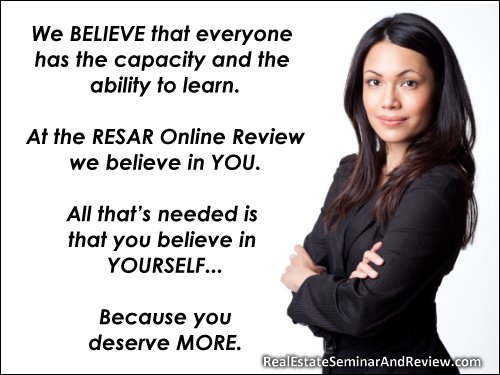 3 Responses to "CRESAR Review Fee"
on 18 Jan 2011 at 2:59 pm

1

aries

I've learned that the 120 units/hours requirements for the aspiring real estate brokers shall be divided 60 hours seminar & review and 60 hours OJT from a real estate firm being accredited by the HLURB.
Presently I'm an employee of the Home Guaranty Corporation, a sister company of HLURB. Now, my question is If i want to take the examination for a real estate broker and attended 60 hours review & seminar. Does my experience in our office (HGC) as an Account Officer for more than 5 years will be valid to cover the on-the-job-training requirements?

[From the Admin]

Please inquire from the PRC if they will recognize a "Certification of Completion of 60 Units of Real Estate Subjects Via OJT" issued by your company, for purposes of allowing you to take the REB Exam. Also, please ask your company if they will issue you such a Certificate.

Thanks!

on 26 Dec 2010 at 5:56 pm

2

Danilo T. Cabahug

I want to know if you have CRESAR REVIEW schedule for January or February 2011. Do all your schedules fall on weekends? I am from Dumaguete, how can I pay?

I look forward to hearing from you.

[From the Admin] Hello! Most of the Comprehensive Real Estate Seminar and Review or CRESAR sessions we've heard about include weekday sessions. Payment is usually done via bank deposit, or via face-to-face cash/cheque payment. Thanks!

on 26 Oct 2010 at 5:20 pm

3

up99stud

is the CRESAR the only thing necessary to apply for the broker's exam? ive been wanting to take the examination and thought that PRC has changed the requirements to include completing a certain number of units to be able to take the examination.

thank you.

[From the Admin] We are awaiting clarificatory guidelines from the PRC. Based on the RESA Law IRR (RA 9646), aspiring real estate brokers need 120 credit units in real estate brokerage. The IRR does not specify if the entire 120 credit units should be earned via a Comprehensive Real Estate Seminar and Review or CRESAR. Thanks!
Leave a Reply