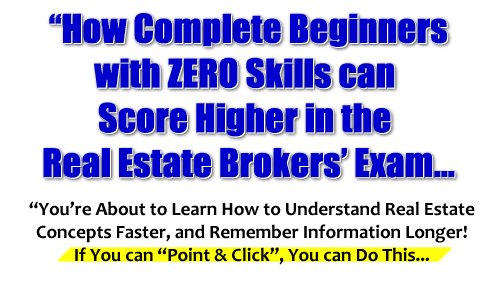 RESAR on Jun 02 2011 | Filed under: General
If you've been watching the telenovela "100 Days to Heaven" (starring child star Xyriel Manabat and Coney Reyes [as Madam Anna Manalastas]), you may have seen the episode where janitor Mang Carding (played by Joonee Gamboa) talked about how Madam gave him a sermon which motivated him to learn how to read and write despite his advanced age.
You can now see how this connects with aspiring real estate brokers…
Some people go through life resigned to their fate.
Some feel that they are poor and do not have enough resources, and they simply accept all the insults that come their way. They allow people to take advantage of them, and then just sigh and say: "What can I do? Mahirap lang ako…"
But Madam told Mang Carding that you don't have to formally go to school if you really want to learn how to read and write. The power to shape your future is in your hands.
The same thing applies to future real estate brokers.
Are you worried that your IQ is not high enough for the real estate brokers' licensure exam?
Are you nervous that it's been so long since you last studied or took exams, and that your brain might no longer be used to the rigors of concentrated study?
Do your hands shake as you scratch your head and wonder when will you ever find the time to review for the exam?
All these fears are in your head, and it is all too easy to look around us and blame things, even if the power to succeed clearly lies within ourselves.
In that episode of "100 Days to Heaven", Mang Carding reads out loud a letter he was hoping to present to Madam Anna while she was still alive.
He reads it to the revived young Anna upon her encouragement, and we see how moved Coney Reyes was to hear and watch this man finally learn how to read and write. Even the people around the TV were sniffling because they were clearly touched by the scene.
We all root for the underdog. Especially when we see that person rise up to the challenges before him.
May Mang Carding inspire you to take charge of your life, know what you want, understand what it takes for you to get to where you want to be, and push yourselves to take action.
And that's why, this early, we would like to congratulate you!
Here you are, reading this page, making the effort and taking the time to bring yourself closer to your goal of passing the REB Exam and becoming a licensed real estate broker.
The power is in your hands…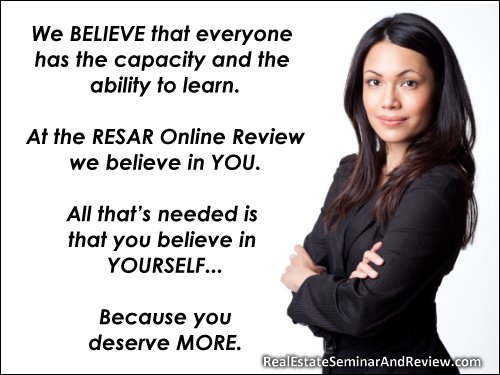 7 Responses to "100 Days to Heaven and Real Estate Brokers"
Leave a Reply