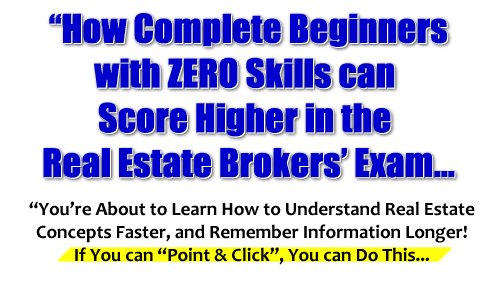 RESAR on Jul 11 2011 | Filed under: Real Estate Review
We're seeing more and more RESAR Online Review members using the RESAR online quizzes. It's inspiring to see how their persistence is paying off. At first, their scores are low, but over time, their online quiz scores keep going up.
What lessons can we learn from this?
Lesson #1: Start Early.
We haven't seen any official announcement from the PRC regarding when they will hold the next Real Estate Brokers' Licensure Exams. Some people are saying it will be on Sunday, January 29, 2012 but still… we have NOT seen an official PRC announcement.
In spite of this, people are joining the RESAR Online Review early.
They are exposing themselves to the real estate materials early, and are answering the online quizzes as many times as they want.
Lesson #2: Practice Builds Confidence.
As you repeatedly practice with the RESAR Online Review, you will become more familiar with the materials and the real estate concepts.
Then, when you go and attend the face-to-face Comprehensive Real Estate Seminar and Review or CRESAR sessions, you will feel comfortable because you will understand what the speaker is talking about.
Yes, even if the speaker talks fast, makakasabay po kayo.
What do you think will happen to your exam score if you built things on a foundation of preparation and confidence? 🙂
Lesson #3: If You Want To Earn More, Learn More.
Yes, you need to invest in yourself. When you have more information and better preparation, the sky's the limit. While it is true that persistence plays an important role in any successful endeavor, arming yourself with the needed tools (e.g., information, learning skills, memory tactics) will help you even more.
So go ahead and Join the RESAR Online Review, read the discussions and questions raised by your fellow RESAR Online Review members, prepare (the ideal is 4 months' lead time), review, commit the material to short-term and also long-term memory, and… SUCCEED! 🙂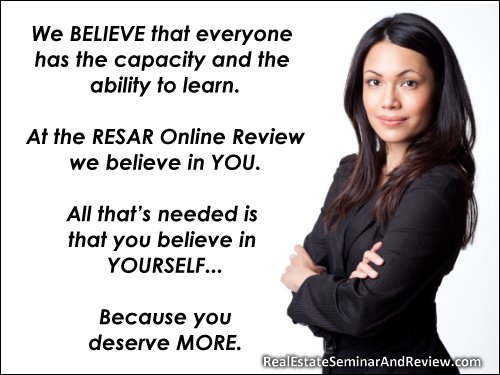 4 Responses to "Online Quizzes and Persistence"
Leave a Reply