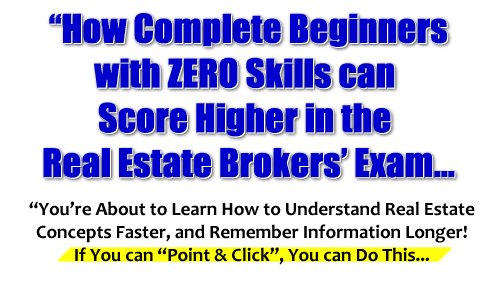 RESAR on Oct 13 2010 | Filed under: General, Real Estate Brokers' Exam
Lots of aspiring real estate brokers would like to prepare for the real estate brokers licensure exam. They've even read the pertinent provisions of the RESA Law IRR (RA 9646). In the RESAR Online Review, we go a step further and help you look beyond the real estate brokers exam.
For example, we also provide marketing training for home-based businesses. Here's why…
Let's face it — sometimes, a real estate broker or a real estate salesperson will experience periods of "no manning", which means you won't be waiting in a booth in a mall, or in a tent at the project site.
If that's the case, where will you be? Well, you might be "at home."
During those moments, you are practically running a home-based business.
We have just uploaded (yes, just a few minutes ago) additional (bonus) marketing training materials in the form of teleseminar audio recordings right inside the RESAR Online Review.
(Now you know why the price of the RESAR Online Review will go up to P1,980 starting November 7, 2010…)
To protect you from distraction (since the main point of the review is to help you learn topics needed by real estate brokers who are preparing for the licensure exam), these bonus recordings can be accessed starting Day 181 of your membership in the RESAR Online Review.
Examples of the topics include the following, which aspiring real estate brokers can immediately apply in their business:
How to CORRECTLY use Facebook and Twitter
How to stay Motivated
Top Tips for Success
The Magic of Story-Telling
…and more!
At the RESAR Online Review, we are committed to helping you learn business tips, tools, and techniques that you can apply in real estate and in most any other industry. Afterall, you can apply marketing in many types of businesses.
Plus, once you learn these marketing concepts, you can also help other people such as your clients. When that happens, wouldn't they be so happy with you that they end up referring even more clients to you? 🙂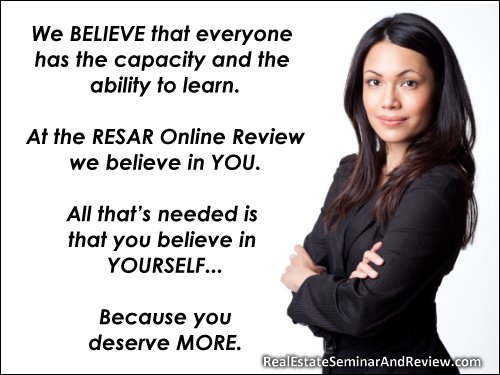 Leave a Reply