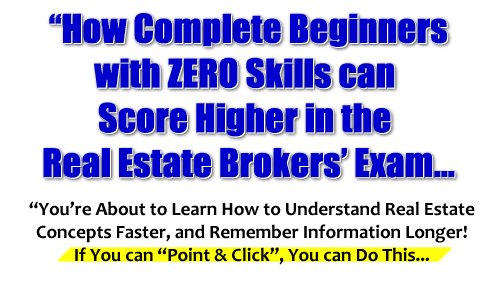 RESAR on Mar 29 2011 | Filed under: General, Real Estate Brokers' Exam
The PRC's March 27, 2011 Real Estate Brokers Licensure exams have left some examinees feeling fearful, angry and exasperated. But that shouldn't force us to brand ourselves as frustrated brokers.
Remember, words have power.
Now please watch this…
May we always keep in mind that we, each one of us, has the power of choice. We can choose to allow our environment, our circumstances, or exam questions to mold our thoughts and emotions.
Or we can resolve to shape our own attitude in the face of adversity, see ourselves as professional real estate brokers, and take the path of success.
May the following video inspire you and give you both courage and confidence…
Inside the RESAR Online Review, we take you beyond the real estate brokers exam, so that you can fully grow. Afterall, you deserve MORE.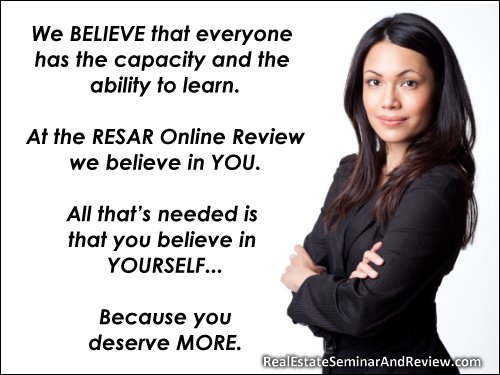 7 Responses to "PRC, Real Estate Broker Exams, and Frustrated Brokers"
Leave a Reply