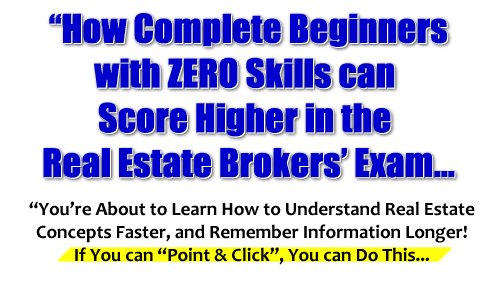 RESAR on Aug 01 2011 | Filed under: Real Estate Appraisers Exam
The PRC conducted the Real Estate Appraisers' Licensure Examinations last Sunday, 31 July 2011, and people are waiting for the exam results…
Based on the RESA Law IRR (RA 9646), the results should be released within ten (10) days.
As soon as we get hold of the results, we will publish the information online. In the meantime, good luck to all aspiring real estate appraisers!
UPDATE: Okay, here are the results…
July 2011 Real Estate Appraiser Licensure Examination Results Released in Three (3) Working Days
The Professional Regulation Commission (PRC) announces that 541 out of 955 passed the Real Estate Appraiser Licensure Examination given by the Board of Real Estate Service in Manila, Baguio, Cebu and Davao last July 2011.

The members of the Board of Real Estate Service who gave the licensure examination are Dr. Eduardo G. Ong, Chairman; Bansan C. Choa, Ramon C.F. Cuervo III, Florentino C. Diño II and Rafael M. Fajardo, Members.

The results were released in three (3) working days after the last day of examination.

Registration for the issuance of Professional Identification Card (ID) and Certificate of Registration will start on Monday, August 8, 2011 until August 19, 2011 at the Registration Division Unit C, Ground Floor PRC Main Building. Those who will register are required to bring the following: duly accomplished Oath Form or Panunumpa ng Propesyonal, current Community Tax Certificate (cedula), 2 pieces passport size picture (colored with white background and complete nametag), 1 piece 1" x 1" picture (colored with white background and complete nametag), 2 sets of metered documentary stamps and 1 short brown envelope with name and profession; and submission of Surety Bond in the minimum amount of P 20,000.00, with the Professional Regulation Commission (PRC) as Obligee and to pay the Initial Registration Fee of P600 and Annual Registration Fee of P450 for 2011-2014. Successful examinees should personally register and sign in the Roster of Registered Professionals.

The oathtaking ceremony of the successful examinees in the said examination will be held before the Board on Tuesday, August 30, 2011 at 1:00 o'clock in the afternoon at the Fiesta Pavilion, Manila Hotel, One Rizal Park, Roxas Boulevard, Manila.
Source:
http://www.prc.gov.ph/uploaded/documents/REA0711se.pdf
Roll of Successful Examinees in the
REAL ESTATE APPRAISERS LICENSURE EXAMINATION
Held on JULY 31, 2011 Page: 2 of 13
Released on AUGUST 3, 2011
Seq. No. N a m e
1 ABADIANO, WILBERT BIASA
2 ABAIGAR, PEDRO JR DIZON
3 ABARCA, CORAZON VILLAPANDO
4 ABESTILLA, ERVIN DIAZ
5 ABLAS, LETECIA BRIGOLE
6 ACIDO, MARIFE NANOL
7 ACOSTA, LIBERATO JR VELASCO
8 ADDAWE, MARIA ALMAYA CRUZ
9 ADLAWAN, ADELA SILVIO
10 ADRIANO, FERDINAND CASTILLO
11 AGAN, EVANGELINE BETONIO
12 AGAPITO, JOSELITO
13 AGDA, VINCENT BONGABONG
14 AGUJA, MARIO GASCON
15 ALA, ALLAN JOSEPH LERMA
16 ALABA, ALLAN MACAWILI
17 ALABA, PEDRO ONY CALOOY
18 ALBANO, ALDRIN SABANDO
19 ALBERTO, JAMES LOFAMIA
20 ALCANTARA, JENIFFER MENDOZA
21 ALCEDO, ARLENE CAMMAS
22 ALIPIO, VICTOR MIGUEL VILLAVICENCIO
23 ALONTO, JAMALLUDIN MAROHOMBSAR
24 ALVAREZ, MARIA FE ROYO
25 ALVEZ, LUDIVINO JR GUARIN
26 ALVIZO, MONALIZA LANUZA
27 AMPUAN, AGAKHAN SAMONDIOK
28 AMRANGEB, BRENT KAPAWEN
29 ANCHETA, ALFRED LEO DUCUSIN
30 ANDAYA, AGNES ONG OH
31 ANDRADE, CECILYNNE RONQUILLO
32 ANDRES, ERWIN NARCIZA
33 ANG, LIBERTY MANZANO
34 ANG, ZELDO
35 ANIÑON, ANTONIO JR TULIN
36 ANTINERO, CHRISTOPHER ANTAZO
37 ANTONI, CESAR BIACO
38 ANTONIO, MARY NOREEN AGLEHAM
39 AQUINO, ELBERT LACSON
40 AQUINO, FERDINAND MARCK CARDINEZ
41 AQUINO, JUANCHO BUESER
42 ARAMO, JOHN FLORES
43 ARCEO, JOEL FRANCISCO RAMOS
44 ARIPAL, CESAR BARCELONA
45 ARMAS, MICHAEL DE GUZMAN
46 ARMONES, CARLOS LAZARO
47 AROCHA, IMELDA ROSARIO BUNAO
48 ASOY, ROGER REVILLA
49 ATAYDE, JOSE MANUEL ALIANZA
50 AUSTRIA, ALVIN DOROTEO
Roll of Successful Examinees in the
REAL ESTATE APPRAISERS LICENSURE EXAMINATION
Held on JULY 31, 2011 Page: 3 of 13
Released on AUGUST 3, 2011
Seq. No. N a m e
51 AUSTRIA, JOSE JR CONCEPCION
52 AUTENCIO, JOEL COLIBAO
53 AUTENCIO, WALTOR BOGNOT
54 AVILES, MARITES MIGUEL
55 AÑO, JOSELITO SOLIVA
56 BABALCON, ROQUEL DACLES
57 BABALCON, TANNY ALOPOOP
58 BABIERA, EDGARDO JOMOC
59 BACAL, NOEL GENTILES
60 BACALA, BASILISA MABASCOG
61 BACALANDO, JOSE ALAN BADIOLA
62 BACAY, REAGAN DIESTO
63 BACLIG, NASARIO SIRUNO
64 BACOLI, JARED MARK PINALBA
65 BADE, LILIBETH LARIBA
66 BADILLO, JOHN MARLONE CANTOS
67 BADONGEN, GARNET BUTENG
68 BAGUIO, PERLA PABILLARAN
69 BALANIAN, SONIA DULNUAN
70 BALDERAS, LITO JAY BIGAYAN
71 BALLESTEROS, FROILAN DARANCIANG
72 BALMES, IAN JASON MAYOR
73 BALMES, LORIE JANE CATACUTAN
74 BALNAO, PRIEL PINAG
75 BALUYUT, MARIA CORAZON FAUSTO
76 BANAAG, RICHELL LAUGA
77 BARSOBIA, NOREYEV DURANGO
78 BATARA, EMMANUEL PAGTAMA
79 BATARA, SARAH JANE TAN
80 BAUTISTA, MALOU DIZON
81 BELTRAN, RONALD ADARME
82 BELTRAN, RUBY TURNO
83 BELTRAN, RUFINO CABILDO
84 BERCERO, JOSE JERRY ESTINOCO
85 BERNARDO, IRLYN JANETTE LOMBOY
86 BIBOSO, GILBERT BERONDO
87 BITO-ON, MICHAEL PABILONA
88 BOLAÑOS, JAN SANTI NICOLAS
89 BOLIVAR, EARL ECHAVEZ
90 BOQUECOSA, BEATRIZ DALOCANOG
91 BOQUIA, CRISTY FERNANDEZ
92 BOQUIDA, JULIAN GUMAHAD
93 BRITON, REYNALDO JR BANDALAN
94 BUBURAN, RUBEN MORATALLA
95 BUDUAN, JOVEN ABANA
96 BUHION, ERMIN GRUMEZ
97 BUICO, PAUL STEPHEN RAMADAHL AVENIDO
98 BULAO, CHIELO MENDOZA
99 BUSTILLO, ROEL BULACAN
100 CABARLES, IKE LABID
Roll of Successful Examinees in the
REAL ESTATE APPRAISERS LICENSURE EXAMINATION
Held on JULY 31, 2011 Page: 4 of 13
Released on AUGUST 3, 2011
Seq. No. N a m e
101 CABARUBIAS, ELY TARRAS
102 CABBIGAT, PHYLLIS DINAMLING
103 CABE, EMMANUEL JOSE GAITE
104 CABRERA, EDGAR CABALLERO
105 CABRERA, KENNETH ROBERT SALUNA
106 CABRIETO, BENIGNO JR DE LA TORRE
107 CABUGAO, ANGELIQUE BERSABAL
108 CAELIAN, ZEAPHARD GERHART VALENCIA
109 CAHIG, MARIO LUVERT HERRERA
110 CALALO, ALVIN MAICLE
111 CALAMBA, EDWIN BINAG
112 CALISOG, JAVIER DAKIWAS
113 CAMPOLET, JASON LEUNG
114 CAMPOS, MICHAEL JOHN VILLAMATER
115 CANLAS, DANIEL ROMELL MALONZO
116 CANO, MIGUEL CERNA
117 CANUTO, CHARLES TARNATE
118 CARIAGA, ALEXANDER GARCIA
119 CARIAS, PAMELA CANUTO
120 CARRERAS, WILMA MORTE
121 CARTOJANO, MARJORIE BANDOLON
122 CARTOJANO, REY DUNGOG
123 CARULLO, JUNNEL FLORES
124 CASIANO, AUREA ELNORA ARAGON
125 CASTELO, JOSEPH GERONIMO
126 CASTILLEJOS, RONALD CESAR VARGAS
127 CASTILLO, RAFAEL VICENTE LEGASPI
128 CASTINO, CHERRIE LOU LIM
129 CASTRO, MARIBEL MORAN
130 CATAJOY, FRANCO ABARRIENTOS
131 CATANGAY, JEFFREY CREENCIA
132 CATOLICO, MERLITO CASTOR
133 CEA, LEAH FRANCISCO
134 CHEN, FREDERICK SALAWAD
135 CHEUNG, MARILYN SANCHEZ
136 CHIONG, DERRICK PORCIA
137 CHUA, LAURENCE ALFRED ABIAD
138 CHUA, WINSTON BULACLAC
139 CIRUELA, MA FRANCIA LOPEZ
140 CLARIN, SIMEON JR MATURAN
141 CLEMENTE, FABIOLA PASCUAL
142 COLES, PALMER LUMIBAO
143 COMTIAG-AGMATA, MARIA LOURDES LALEO
144 CONSUELO, ENRIQUE ORDINES
145 CORONEL, NEIL ROLDAN
146 CREDO, THELMA RACHO
147 CRUZ, GABRIEL JOSEPH PADILLA
148 CRUZ, RODOLFO NICOLAS
149 CUA, GLADEYS JILL SANTOS
150 CUA, MAY MARGARET ALVAREZ
Roll of Successful Examinees in the
REAL ESTATE APPRAISERS LICENSURE EXAMINATION
Held on JULY 31, 2011 Page: 5 of 13
Released on AUGUST 3, 2011
Seq. No. N a m e
151 DABLE, DAVID JR TORATO
152 DACORO, GERALD PERLORA
153 DACORO, LOVELY SHAYNE AMBAT
154 DAGATAN, RICARDO SEMINE
155 DAGUPLO, SATURNINO JR BAYRON
156 DAHILAN, LOUIE ALLEN REJAS
157 DALIVA, WILMA LANGRES
158 DAMOKING, MARIALYN ENDI
159 DAMOKING, RENELYN ENDI
160 DAVELA, ANTHONY GRACIA
161 DAZA, ROGER ZORILLA
162 DE GUZMAN, RICARDO DIAZ
163 DE JESUS, JOHNIAS TABASA
164 DE LA PEÑA, AURELIO CALALO
165 DE MESA, JOEL DALOPE
166 DE VERA, FERNANDO MAGGAY
167 DE VEYRA, JOHN HENRI PONDOC
168 DEANON, JOSE JR RUPA
169 DEGUIÑO-PAULO, AILEEN MAESTRE
170 DEIPARINE, MARIA LOURDES SUYANG
171 DEL ROSARIO, JANREE BORREO
172 DELA CRUZ, LAURIEL BANDIOLA
173 DELA PEÑA, RAQUEL MICHELLE ASIS
174 DELLORO, ALDER KARINGAL
175 DELLORO, LUDOVICO JR KARINGAL
176 DELOS SANTOS, CIRILA ROLLO
177 DEQUILLA, BRIAN SANCHO
178 DIARON, SATURNINO JR SANTOS
179 DIAZ, MENARD DEL MUNDO
180 DIESTO, MARIA LUISA ULEP
181 DIEZ, DOVIGEN MESIONA
182 DIGMAN, NORITA CIANO
183 DIONSON, MAGNO JR CORTES
184 DIZON, AUGUSTO DELOS SANTOS
185 DIÑO, CRIZEL CLEMENTE
186 DOLOR, ROGER VILLANUEVA
187 DOLOTINA, GORGONIA MANILA
188 DOMINGUEZ, ROBERTO SERRANO
189 DORIA, POMPEO ROSAGARAN
190 DULUEÑA, KATHREEN ANNE DY
191 DY BUCO, MARK STEPHEN ALBAO
192 EBARLE, HOSPICIO PEP JR CALUYA
193 EDRAIRA, WIL JOHN BOLANIO
194 EDUARTE, GEMMA FEBRERO
195 ELVEÑA, ARNOLD FERNANDEZ
196 ENUMERABLES, JOHN KENNETH DAGOHOY
197 ESGUERRA, MARLON IWARAT
198 ESMINO, GAIL VALINO
199 ESPAÑO, RUBEN SR THIAM
200 ESPEJO, EDGARDO DUMO
Roll of Successful Examinees in the
REAL ESTATE APPRAISERS LICENSURE EXAMINATION
Held on JULY 31, 2011 Page: 6 of 13
Released on AUGUST 3, 2011
Seq. No. N a m e
201 ESPINA, PERLA HIPOLITO
202 ESPINO, ANTON CARLO ESPINOSA
203 ESPINO, MIRIAM ELAINE FERNANDO
204 ESPIRITU, MARILOU TUAZON
205 ESTA, JOEY LORENZ ALBALOS
206 ESTOQUE, MARIDEL RITALES
207 ETCUBAÑAS, ANNE SUMALPONG
208 EUGENIO, GILBERT MIRASOL
209 EUGENIO, JOSEFINA MONSANTO
210 EVANGELISTA, NOEL FLORES
211 EXCONDE, ANGELO JOSHUA MONSANTO
212 FEGURO, ROLETTE SAN MIGUEL
213 FELICIANO, RONDELL JR QUILING
214 FELIX, ULYSSES PANTIG
215 FERMIN, ROMEO FALLORIN
216 FERNANDEZ, ALIPIO VITTORIO RAMON DAVID
217 FERNANDEZ, LOVELIGHT GRACE SALIMBANGON
218 FERNANDICO, NOEL CORREOS
219 FERRER, SIMON VALERIO
220 FLORES, DANNY CLAMOR
221 FLORES, VICENTE JR GALLEGO
222 FOLLOSCO, MARC ANGELO SAMONTE
223 FUENTES, CRISTINA TAPANG
224 FUENTES, HAREM RABASANO
225 FUNTILA, PATRICK HENRY TAMAYO
226 FUTALAN, MARK ROLAND HERMOSO
227 GALACIO, JESUS TORINO
228 GALANO, IMELDA ARGUEZA
229 GALBIS, JOHN PAUL PASCUAL
230 GALENO, FEMARIE ANN GERARDINO
231 GALINEA, ALLAN SUFICIENCIA
232 GALVEZ, MARIA LOURDES INOCENCIO
233 GARCIA, ANTHONY POLINTAN
234 GARCIA, MARTELL JOHN FARNACIO
235 GARCIA, MICHAEL JR AGCOPRA
236 GARCIA, PRUDENCIO JR REYES
237 GARCIA, RODOLFO METRA
238 GARLEJO, JOEL DELFINADO
239 GAY-YA, FRANCIS ARDEN ARIOLA
240 GENOVES, JOSEPH CERVANCIA
241 GIMENA, RAYMOND BOHOLST
242 GINER, JJ MARIA GLOMO
243 GO, JESSICA MAE ENOJAS
244 GO BIAO, JOHNSON LO
245 GONZALES, ERIC DEL ROSARIO
246 GUANZON, RICARDO MADAYAG
247 GUEVARRA, SHARON AUSTRIA
248 GUILLERMO, DOMINADOR ABADICIO
249 HABLERO, GARY CANDELON
250 HALILI, ARTURO JR LUMABAS
Roll of Successful Examinees in the
REAL ESTATE APPRAISERS LICENSURE EXAMINATION
Held on JULY 31, 2011 Page: 7 of 13
Released on AUGUST 3, 2011
Seq. No. N a m e
251 HAO, RENEE KARMA DY
252 HIJOS, BONIE FE PACEÑO
253 HIJOS, MANUTIUS ALDO GUPANA
254 HORA, DENNIS BOLASA
255 IBIA, NELDA LUMAWIG
256 IMPORTANTE, NENA LLUISMA
257 INFANTADO, LAUREANO SALCEDO
258 ISAGUIRRE, CHRISTINNI JOY PEREZ
259 ISRAEL, ROXANNE IVY CHIONG
260 JACOB, HARVEY TABAMO
261 JANIOLA, CHRISTINE JOY ABERIA
262 JAPLOS, JOSE MARIA ANGELO LAZARO
263 JAVA, JOSE JOEY CABALFIN
264 JIMENEZ, FERNANDO III MACARIO
265 JOVEN, RAMON JR ENGAY
266 JUAB, ESTRELLA LANUZA
267 JUDAN, DENNIS JOSEPH DAVID
268 JUMAMIL, PAUL BAUSA
269 KOKSENG, DAISY JABONERO
270 LACUBTAN, RENATO DAGUPLO
271 LAGRIA, GEMMA ASUMNA CAMBA
272 LAGRIA, VICTOR JOY DELIM
273 LAMBAN, NEIL AGOR
274 LAMIS, ROGER REGIDOR
275 LAMOSA, JEFFY ARNAIZ
276 LANGUIDO, MICHELLE VILLAFUERTE
277 LAPINGCAO, FLORENCIO VILLAPLANA
278 LARA, ARVEL SOJOR
279 LAROZA, PAUL GABRIEL AVELLANOSA
280 LAXAMANA, EMMANUEL GUEVARRA
281 LEE, CYNTHIA MAGUIZA
282 LEE, KENNY JAY TIU
283 LENA, NESTOR GANADILLO
284 LEONIDAS, BUTCH TIJING
285 LEONOR, JOSE ALAN NAVARRO
286 LERPIDO, MA VILMA TALLEDO
287 LIAMZON, ROMEO THADDEUS RACELIS
288 LIAO, ARIEL MENDOZA
289 LIBANAN, MARIAN JUNE ELLADO
290 LIM, JAMES SAMUEL
291 LIMOSNERO, MICHAEL ROSS INSAURIGA
292 LIMPAYOS, FELICIDAD PALANGYO
293 LIT, MELINDA PEREZ
294 LIWAG, CEASAR LAZO
295 LIWANAG, EBELARDO ANIAG
296 LLAGA, LLOYD CAPILIT
297 LLAMAS, DEO ANTONIO DELFIN
298 LONCIO, ELMA TANGEC
299 LOPEZ, DELMA CAMPOS
300 LOPEZ, ERICH GIL SANTOS
Roll of Successful Examinees in the
REAL ESTATE APPRAISERS LICENSURE EXAMINATION
Held on JULY 31, 2011 Page: 8 of 13
Released on AUGUST 3, 2011
Seq. No. N a m e
301 LORICO, DOMINIC JAVIER
302 LUCE, DONDON BALMES
303 LUGTU, BENITO ORIGEN
304 LUGUE, MARIA THERESA YU
305 LUMARDA, ALEXANDER GALLOSA
306 LUMARDA, NICOLE DURANO
307 MABAO, EMERSON BACCOL
308 MABAO, ERICSON BACCOL
309 MACALINO, YOLANDA PRUDENCIA DIZON
310 MAGAYANES, JEFFERSON SEGOVIA
311 MAGUIWE, JOVY CASTILLO
312 MAHINAY, PEPITO VILLABER
313 MAKALINTAL, ERWIN LIMBO
314 MALASMAS, RESSILYN RIVERA
315 MAMANGON, MARIO GONZALES
316 MANAOG, YANCY CARTAJENAS
317 MANAPSAL, LUIGI LIBRE
318 MANAYAGA, CLAUDINE BARRIGA
319 MANGILIT, FERDINAND CORONEL
320 MANGUNE, CRIMSON DAVID
321 MANJARES, RONALD OLIQUINO
322 MANLICLIC, MA LOURDES AMAR
323 MANLUTAC, JULIUS MORION PANTALEON
324 MAPA, BENJIE ROSETE
325 MARCELO, GERARD CASTRO
326 MARFORI, JOHN EDWARD BILLEDO
327 MARTIN, JUMAR MELCHOR
328 MASCARIÑA, FERNANDO MENDOZA
329 MATALANG, IGNACIO JR TABANGCURA
330 MATIAS, MOISES LORETO AGGASID
331 MATULOY, RHANDELL ALVIN BAUTISTA
332 MAURICIO, MICHAEL BARNEY MARQUEZ
333 MAXIMO, JOHN-REY CASTRO
334 MAYO, AMANDO VILORIA
335 MEDINA, ROMEO JR BECHAYDA
336 MEJORADA, GERARD TALAN
337 MEJORADA, GRACELLE TALAN
338 MELOCOTON, GREGORIO LAUD
339 MENDEZ, MARIO ANTONIO GORRICETA
340 MENDOZA, MANUEL JR NACU
341 MERCADO, JEFFREY MONTAÑEZ
342 MERCADO, RODELIO DIMACULANGAN
343 MOLIT, JOSELITO ELLA
344 MONGE, VIRGILIO SANTOS
345 MONTIL, IAN AMBA
346 MORALES, MARY ARMIN OFELIA BUSTRIA
347 MUNDO, JONATHAN GALDO
348 MUSTARE, NAIMA SULTAN
349 MUÑEZ, JEPHTE OLIMPO
350 NAPAO, ROSEMARIE TANDUYAN
Roll of Successful Examinees in the
REAL ESTATE APPRAISERS LICENSURE EXAMINATION
Held on JULY 31, 2011 Page: 9 of 13
Released on AUGUST 3, 2011
Seq. No. N a m e
351 NARON, GENO MARIO RAMO
352 NAVA, RAMON MADRIÑAL
353 NG, NELSON LIM
354 NIBATEN, JONATHAN WANHAY
355 NISPEROS, JONA LEE
356 NOLASCO, ANTONIO GOROSPE
357 NONATO, NATHANIEL NARAVAL
358 NOVENO, SAMUEL PALASIGUE
359 OCHOCO, RENATO ENOJO
360 OLANO, ALISA TRENA RAÑISES
361 OLIVAS, JULIAN JOSE RAMOS
362 ONDON, MERLE MONTALBAN
363 ONOZA, CAESAR LOPEZ
364 ORAS, PHYLIAN CORAZON WANGDALI
365 ORBETA, ALFRED SOGOCIO
366 ORILLAZA, JOSE ROMMEL CENTINO
367 ORTIZ, MARK ANTHONY GAMBOA
368 PABALAN, JOSE BELLO ROSALES
369 PACCIAL, GAY CAGALAWAN
370 PACHEO, JOHN MICHAEL PIGUING
371 PADILLA, JULIANA BORRETA
372 PADUA, SHEILA FERNANDEZ
373 PAGAURO, EUSEBIO JR PLEÑAGO
374 PAGDANGANAN, LOWELL CUNANAN
375 PALADAN, ERNIE BELO
376 PALAGUD, NICOMEDES JR RITO
377 PALAO, JEFFREY LUNA
378 PALISOC, MARLOTTO DELA MERCED
379 PANGAN, MERCEDES BALLESTEROS
380 PANGANIBAN, FELIPE JR DAGOHOY
381 PANGILINAN, CHRISTINE TANDOC
382 PANGILINAN, VICTOR MAGHANOY
383 PARAGAS, RODOLFO DE LEON
384 PARE, ROGER CAPUMPUE
385 PASTOR, JUVENILI MAGNO
386 PEDREGOSA, FRANCO MACTAL
387 PERALTA, MA LAARNI MALLARI
388 PEREZ, CARLO LOPEZ
389 PEREZ, ELSON JOHN SY
390 PEREZ, FREDERICK ANTHONY FAJARDO
391 PEREZ, MA CONSTANCIA EPALAN
392 PESCADOR, MA RON-RON BANA-AG
393 PIDOT, MARK LESTER PIAD
394 POSADAS, MARIANNE DAISY BAUTISTA
395 PUNZALAN, KATRINA DEONIO
396 PUROG, GERALDEN SAMBERE
397 QUE, PAUL ONG
398 QUERUBIN, LEILA VALCARCEL
399 QUIJANO, RAUL PALACIOS
400 QUITALIG, NARCISO JR SIBUNGA
Roll of Successful Examinees in the
REAL ESTATE APPRAISERS LICENSURE EXAMINATION
Held on JULY 31, 2011 Page: 10 of 13
Released on AUGUST 3, 2011
Seq. No. N a m e
401 RALLANG, FLORENDO JR MERENCILLA
402 RAMIREZ, RICARDO JR PILI
403 RAMIZARES, JUANITO NOMO
404 RAMOS, EMERITO FELICIANO
405 RAMOS, IVY ZABALLA
406 RAZONABLE, VIRGILIO PINTO
407 REBOLLOS, RAUL II LOCSON
408 REDECIO, IRENE STA CRUZ
409 REGENCIA, FELIPE MARIA JR TRINIDAD
410 RELANO, PRUDENCIO JR DISTAJO
411 REOLADA, DEXTER BUENDIA
412 RESARE, RAMIL PEREZ
413 REYES, MARIA ANGELICA CRUZ
414 REYES, OSCAR EROJO
415 REYES, PHILIP ERLANO
416 REYNA, RUBEN ARIENZA
417 RIGOS, RYSA RICHELLE TOBIAS
418 RIVERA, BENIGNO SORIANO
419 RIÑON, EXEQUIEL JR REMOLAR
420 RIÑON, MYRA-FE DEOGRACIAS
421 ROMA, TITO OPLIMO
422 ROMBO, PENNY PENNEL ROMERO
423 RONQUILLO, FELIZA MAPPANG
424 ROSQUITES-ALONDRA, MARITES LOVIÑA
425 ROXAS, LULU GUTIERREZ
426 ROXAS, NORILYN BELEN
427 RUBIO, JASON AÑONUEVO
428 SAAVEDRA, JOSE ROBERTO PATIÑO
429 SABADO, RONALD RUAR
430 SABINO, REY DAYON
431 SABLAS, ERWIN LAMBAN
432 SACLOLO, SHARON JOY ROSET
433 SALAZAR, LORENZO SAMPAG
434 SALTING, GERRY PACULANAN
435 SALVIO, JOY CHAWANA
436 SAMSON, LUZ VELASQUEZ
437 SAN GREGORIO, MARIA CARMELA BARIN
438 SANCHEZ, RONALD BALUCANAG
439 SANGA, MARIA LOURDES TALAGA
440 SANTOS, JONATHAN STA MARIA
441 SANTOS, JULIET MANUUD
442 SANTOS, KRISKA SONIA MASANQUE
443 SANTOS, MARIA LUISA TOPACIO
444 SANTOS, MICHAEL ANGELO BACALTOS
445 SANTOS, OWEN ALDON
446 SARCENO, TOMMY GALAY
447 SARIA, REGINA JEAN VISAYA
448 SARMIENTO, LUNINGNING GEROBIN
449 SARMOY, MA DYMPHNA TOMO
450 SARTIGA, JANICE PANALIGAN
Roll of Successful Examinees in the
REAL ESTATE APPRAISERS LICENSURE EXAMINATION
Held on JULY 31, 2011 Page: 11 of 13
Released on AUGUST 3, 2011
Seq. No. N a m e
451 SATURINAS, MARIA MYRNA BORBON
452 SEGAYO, ALEX SOTILLO
453 SENCONIEGUE, TERESITA MILLAN
454 SERDONCILLO, GERAMIL QUILATON
455 SEVILLENO, RESTITUTO JR DENAMPO
456 SILANG, REYNOLD CABUYAO
457 SIO, NANCY SIA
458 SISTOSO, ELLIMELECH PINOY
459 SOLIS, VENUS SOLIVA
460 SUBIDO, DANIEL FLORENDO
461 SUDIACAL, JOCELYN ALVIOLA
462 SUNGA, IRIS ANTHONNIETTE NEGRILLO
463 TABASA, REY EBRADO
464 TABILE, BERNABE LAMIGO
465 TABION, EDELBERTO TABIGNE
466 TABLAC, RYAN CALPOTURA
467 TACTAY, RICKY PATACSIL
468 TAGLE, CAESAR AUGUSTO GUZMAN
469 TALAN, DEXTER CABRERA
470 TAMPOCO, HAROLD PALOMENO
471 TAN, PETER ONG
472 TAN, RAMON DEGOLLACION
473 TAN-GATUE, PHILIP NIÑO PIQUER
474 TANGONAN, ALBEMAR RUBIO
475 TANTAY, REY JOHN FLORES
476 TARRAYO, MARIA MILAGROSA LAVENDIA
477 TAWAGON, ORWEN PALMA
478 TAYAG, ERNESTO JR YAGO
479 TAYAG, ROWENA RICHARDS
480 TELIAO, ADRIANO SEBO
481 TENCHAVEZ, AURORA ESTRELLA GRANDA
482 TENORIO, EVANGELINE LOPEZ
483 TEODORO, NORBERTO MANGGOB
484 TEOPE, JOHAN UY
485 TESORO, DANIEL DANTE TAPIA
486 TIBON-JUDAN, MA MICHELLE PARANE
487 TORIO, CAY-ULRICH FERNANDE GUMTANG
488 TORRALBA, LOURDITO ROJAS
489 TORRES, JOSE JR SISON
490 TUMAMAO, MELCHOR SACOCO
491 TUMBAGA, ELMER CRUZ
492 TWAÑO, KIM AMELTRIOF LIWANAG
493 UAYAN, MARK DONNEL VILLAHERMOSA
494 UBOAN, ELEANOR BORJA
495 URETA, NORMAN PUNZALAN
496 UY, SAM CARLO PORESORES
497 VALDEZ, LAURENCIO QUILINDRINO
498 VALENCIA, WILMARITO RENERO PATRON
499 VALENZUELA, SAMUEL CERVANTES
500 VAN ES, MARLYN BONAOBRA
Roll of Successful Examinees in the
REAL ESTATE APPRAISERS LICENSURE EXAMINATION
Held on JULY 31, 2011 Page: 12 of 13
Released on AUGUST 3, 2011
Seq. No. N a m e
501 VELASCO, BENJAMIN UNCHUAN
502 VERIN, GERRY TABLIZO
503 VILLAGONZALO, RONAN YAP
504 VILLALUNA, MERLINDA RIZALDO
505 VILLANO, SANDY LEGASTO
506 VILLANUEVA, JENIFFER DUNGO
507 VILLANUEVA, ROSABELL BERNADAS
508 VILLAS, ROBIN CLEMENT MARASIGAN
509 VISAYA, MAX JULIUS LOO
510 WONG, MICHELLE LIZA DU
511 YADAO, ROBERTO IDICA
512 YAMAR, CHARITO GAA
513 YAPHOCKUN, ALLAN DU
514 YBAS, GEOFFREY MONTERA
515 YOUNG, KREMIA RENOY
516 YU, VIDO FERNANDEZ
517 ZABALA, ISAURO ARAZO
518 ZAFE, ROSEMARIE SOLANO
519 ZOLETA, ROMMEL DAMAYAN
NOTHING FOLLOWS———————-
Page: 13 of 13
List of successful examinees whose REGISTRATION shall be DEFERRED
pending compliance with some registration requirements:
1 ABUCEJO-VALLEJOS, JOAN DELIMA
2 ARCALLANA, MELAN OBONG
3 ASUAR, BRYAN JERICK LAVILLA
4 BRONDIAL, ISRAELI TAGALOG
5 BUENAVENTURA, BEN YUSEF GO
6 CAÑETE, BENJAMIN PIA
7 ENOLPE, REYNALDO RULE
8 ESPINA, RAMERO FLORES
9 FAJARDO, VIVENCIO JR DE LA CRUZ
10 FRIAS, MARILYN DE LUNA
11 JUMAWAN, ERIC EPAT
12 LEE, ROMMEL GUTANG
13 LIM, AL MCWALTER DELA CRUZ
14 LOGROÑO, JOSEPH ALFIE AÑEDEZ
15 MEDALLA, LINA ELIAS
16 MULLON, CARLITO NAZARIO
17 OPSIMAR, ARNOLD ALBORES
18 PURAWAN, ROBERTO JR TAYAG
19 TUMULAK, MAILAH ZANORIA
20 TUNGGOLH, ELMER PAMINIANO
21 UDAN, PETER AMBALIWON
22 VALUIS, ROY RODRIGUEZ
Top 10 – Real Estate Appraisers' Exam
Source:
http://www.prc.gov.ph/uploaded/documents/REA0711t10.pdf
July 2011 REAL ESTATE APPRAISER LICENSURE EXAMINATION
The successful examinees who garnered the ten (10) highest places are the following:
RANK NAME SCHOOL RATING (%)
1
JOSE ROMMEL CENTINO ORILLAZA ADAMSON UNIVERSITY 87.00
MARIA ANGELICA CRUZ REYES DE LA SALLE UNIVERSITY-MANILA 87.00
2 ANGELIQUE BERSABAL CABUGAO UNIVERSITY OF SAN JOSE RECOLETOS 86.50
3
MARIA ALMAYA CRUZ ADDAWE UNIVERSITY OF THE CORDILLERAS (for.BAGUIO C.F.) 85.50
MICHAEL ROSS INSAURIGA LIMOSNERO ATENEO DE MANILA UNIVERSITY Q.C. 85.50
JENIFFER DUNGO VILLANUEVA UNIVERSITY OF THE ASSUMPTION 85.50
4
NESTOR GANADILLO LENA UNIVERSITY OF SAN AGUSTIN 85.00
ERWIN LAMBAN SABLAS TECHNOLOGICAL UNIVERSITY OF THE PHILIPPINES-MANILA 85.00
5
WILMA LANGRES DALIVA DE LA SALLE UNIVERSITY-MANILA 84.50
DENNIS JOSEPH DAVID JUDAN ATENEO DE MANILA UNIVERSITY Q.C. 84.50
ELSON JOHN SY PEREZ UNIVERSITY OF SAN CARLOS 84.50
OSCAR EROJO REYES MAPUA INSTITUTE OF TECHNOLOGY 84.50
6
ISRAELI TAGALOG BRONDIAL UNIVERSITY OF THE PHILIPPINES DILIMAN 84.00
RAQUEL MICHELLE ASIS DELA PEÑA SAINT SCHOLASTICA'S COLLEGE 84.00
ROBERTO SERRANO DOMINGUEZ UNIVERSITY OF SANTO TOMAS 84.00
ANTON CARLO ESPINOSA ESPINO UNIVERSITY OF SANTO TOMAS 84.00
JESSICA MAE ENOJAS GO UNIVERSITY OF ASIA & THE PACIFIC-PASIG 84.00
JOSEPH ALFIE AÑEDEZ LOGROÑO HOLY NAME UNIVERSITY (for.DIVINE WORD-TAGBILARAN) 84.00
DONDON BALMES LUCE MANUEL S. ENVERGA UNIV. FOUNDATION-LUCENA CITY 84.00
CHRISTINE TANDOC PANGILINAN FOREIGN UNIVERSITY 84.00
MARK LESTER PIAD PIDOT UNIVERSITY OF THE PHILIPPINES DILIMAN 84.00
IVY ZABALLA RAMOS BICOL UNIVERSITY-LEGAZPI 84.00
MARITES LOVIÑA ROSQUITESALONDRA BICOL UNIVERSITY-LEGAZPI 84.00
RYAN CALPOTURA TABLAC SAINT LOUIS UNIVERSITY 84.00
MA MICHELLE PARANE TIBONJUDAN UNIVERSITY OF THE PHILIPPINES DILIMAN 84.00
ELMER CRUZ TUMBAGA UNIVERSITY OF SANTO TOMAS 84.00
7
EDGAR CABALLERO CABRERA TECHNOLOGICAL INSTITUTE OF THE PHILIPPINES-MANILA 83.50
ALEXANDER GARCIA CARIAGA ARAULLO UNIVERSITY 83.50
MA FRANCIA LOPEZ CIRUELA CENTRAL COLLEGES OF THE PHILIPPINES 83.50
ALDER KARINGAL DELLORO ATENEO DE MANILA UNIVERSITY Q.C. 83.50
ROMEO FALLORIN FERMIN TARLAC STATE UNIVERSITY (TARLAC COLLEGE OF TECH.) 83.50
ARVEL SOJOR LARA RAMON MAGSAYSAY MEMORIAL COLLEGES 83.50
GERARD CASTRO MARCELO ATENEO DE MANILA UNIVERSITY Q.C. 83.50
PHILIP ERLANO REYES DE LA SALLE UNIVERSITY-MANILA 83.50
JOHAN UY TEOPE UNIVERSITY OF THE CORDILLERAS (for.BAGUIO C.F.) 83.50
LAURENCIO QUILINDRINO VALDEZ UNIVERSITY OF SAN CARLOS 83.50
8
JAMALLUDIN MAROHOMBSAR ALONTO MINDANAO STATE UNIVERSITY-ILIGAN INSTITUTE OF TECHNOLOGY 83.00
MICHAEL PABILONA BITO-ON CEBU INSTITUTE OF TECHNOLOGY 83.00
JAN SANTI NICOLAS BOLAÑOS BICOL UNIVERSITY-LEGAZPI 83.00
LOUIE ALLEN REJAS DAHILAN XAVIER UNIVERSITY 83.00
MARIA LOURDES SUYANG DEIPARINE UNIVERSITY OF SAN CARLOS 83.00
LUDOVICO KARINGAL DELLORO JR ATENEO DE NAGA 83.00
SATURNINO SANTOS DIARON JR SAINT LOUIS UNIVERSITY 83.00
MIRIAM ELAINE FERNANDO ESPINO UNIVERSITY OF THE PHILIPPINES DILIMAN 83.00
NOEL FLORES EVANGELISTA SAINT LOUIS UNIVERSITY 83.00
RICARDO MADAYAG GUANZON UNIVERSITY OF THE CORDILLERAS (for.BAGUIO C.F.) 83.00
DENNIS BOLASA HORA HOLY NAME UNIVERSITY (for.DIVINE WORD-TAGBILARAN) 83.00
FLORENCIO VILLAPLANA LAPINGCAO UNIVERSITY OF THE VISAYAS CEBU CITY 83.00
ERWIN LIMBO MAKALINTAL POLYTECHNIC UNIVERSITY OF THE PHILIPPINES-MAIN-STA. MESA 83.00
LINA ELIAS MEDALLA DIVINE WORD UNIVERSITY TACLOBAN 83.00
JEFFREY LUNA PALAO PAMANTASAN NG LUNGSOD NG MAYNILA 83.00
KRISKA SONIA MASANQUE SANTOS UNIVERSITY OF THE PHILIPPINES DILIMAN 83.00
OWEN ALDON SANTOS DE LA SALLE UNIVERSITY-MANILA 83.00
BENJAMIN UNCHUAN VELASCO UNIVERSITY OF SAN CARLOS 83.00
9
JAMES LOFAMIA ALBERTO PHILIPPINE SCHOOL OF BUSINESS ADMINISTRATION-MANILA 82.50
MARIA FE ROYO ALVAREZ POLYTECHNIC UNIVERSITY OF THE PHILIPPINES-MAIN-STA. MESA 82.50
ERWIN NARCIZA ANDRES PHILIPPINE MERCHANT MARINE ACADEMY 82.50
KENNETH ROBERT SALUNA CABRERA UNIVERSITY OF THE PHILIPPINES DILIMAN 82.50
MARJORIE BANDOLON CARTOJANO UNIVERSITY OF THE PHILIPPINES DILIMAN 82.50
RONALD CESAR VARGAS CASTILLEJOS TECHNOLOGICAL INSTITUTE OF THE PHILIPPINES-QUEZON CITY 82.50
HOSPICIO PEP CALUYA EBARLE JR UNIVERSITY OF SANTO TOMAS 82.50
ALIPIO VITTORIO RAMON DAVID FERNANDEZ DE LA SALLE UNIVERSITY-MANILA 82.50
CRISTINA TAPANG FUENTES MAPUA INSTITUTE OF TECHNOLOGY 82.50
SHARON AUSTRIA GUEVARRA PAMPANGA AGRICULTURAL COLLEGE 82.50
LLOYD CAPILIT LLAGA UNIVERSITY OF THE PHILIPPINES DILIMAN 82.50
RODELIO DIMACULANGAN MERCADO PHILIPPINE SCHOOL OF BUSINESS ADMINISTRATION-MANILA 82.50
ALEX SOTILLO SEGAYO UNIVERSIDAD DE ZAMBOANGA (for.ZAEC) 82.50
NORMAN PUNZALAN URETA DE LA SALLE UNIVERSITY-MANILA 82.50
MERLINDA RIZALDO VILLALUNA UNIVERSITY OF SANTO TOMAS 82.50
10
MICHAEL DE GUZMAN ARMAS SAINT LOUIS UNIVERSITY 82.00
ALVIN DOROTEO AUSTRIA DIVINE WORD COLLEGE OF LEGAZPI 82.00
JOEL COLIBAO AUTENCIO UNIVERSITY OF THE EASTCALOOCAN 82.00
JARED MARK PINALBA BACOLI TECHNOLOGICAL INSTITUTE OF THE PHILIPPINES-QUEZON CITY 82.00
FROILAN DARANCIANG BALLESTEROS UNIVERSITY OF THE PHILIPPINES LOS BAÑOS 82.00
JOSE JERRY ESTINOCO BERCERO GENSANTOS FOUNDATION COLLEGE, INC. 82.00
IRLYN JANETTE LOMBOY BERNARDO SAINT LOUIS UNIVERSITY 82.00
REY DUNGOG CARTOJANO UNIVERSITY OF THE PHILIPPINES DILIMAN 82.00
JUNNEL FLORES CARULLO UNIVERSITY OF PERPETUAL HELP SYSTEM DALTA-LAS PIÑAS 82.00
AUREA ELNORA ARAGON CASIANO UNIVERSITY OF THE EAST-MANILA 82.00
WINSTON BULACLAC CHUA SAN BEDA COLLEGE 82.00
MARC ANGELO SAMONTE FOLLOSCO DE LA SALLE UNIVERSITY-MANILA 82.00
FRANCIS ARDEN ARIOLA GAY-YA SAINT LOUIS UNIVERSITY 82.00
RENEE KARMA DY HAO UNIVERSITY OF ASIA & THE PACIFIC-PASIG 82.00
CHRISTINE JOY ABERIA JANIOLA UNIVERSITY OF THE PHILIPPINES BAGUIO CITY 82.00
PAUL GABRIEL AVELLANOSA LAROZA MAPUA INSTITUTE OF TECHNOLOGY 82.00
ALEXANDER GALLOSA LUMARDA CEBU INSTITUTE OF TECHNOLOGY 82.00
YANCY CARTAJENAS MANAOG UNIVERSITY OF THE PHILIPPINES LOS BAÑOS 82.00
CAESAR LOPEZ ONOZA PINES CITY COLLEGE (PCEC) 82.00
LULU GUTIERREZ ROXAS UNIVERSITY OF THE EAST-MANILA 82.00
REYNOLD CABUYAO SILANG UNIVERSITY OF BATANGAS 82.00
REY EBRADO TABASA UNIVERSITY OF CEBU 82.00
NOTHING FOLLOWS————————————–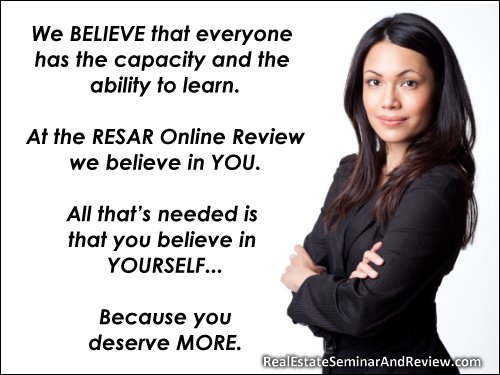 23 Responses to "PRC July 2011 Real Estate Appraisers Exam Results"
on 11 Aug 2011 at 4:44 pm

1

fasttrack

May we know what review center or service provider offers review classes or CPE for us prepare for the November Real Estate Consultants Exams.

Thanks a lot and more power to your group.

[From the Admin] Hi! As soon as we get info from groups offering review classes for Real Estate Consultants, we will publish the info online. Thanks!

on 10 Aug 2011 at 8:21 pm

2

mga

itatanong ko po kung ano ang attire sa oath taking?magkano po bayad?saan po magbabayad?salamat po.

[From the Admin] Yung iba po, naka-Filipiniana. Please get in touch with the PRC for the payment details. Thanks!

on 07 Aug 2011 at 1:09 am

3

JDM

When will be the next real estate appraiser exam? When will the course be required for new examinees?

[From the Admin] Hi! As soon as we get the new schedule of the PRC's next Real Estate Appraisers' Exam, we will publish the info online. As far as the course is concerned, we haven't seen any specific college course offerings aimed at Real Estate Appraisers. Thanks!

on 06 Aug 2011 at 2:12 pm

4

euel

Congratulations to all! When is the next real estate appraiser exam? Is this the last real estate appraiser exam without taking the course? And how can we get or see the masterlist? I would like to see my rank.

[From the Admin] Hello! We haven't seen any announcement yet from the PRC regarding the next Real Estate Appraisers' Licensure Exams. As for the masterlist, please get in touch with the PRC. Thanks!

on 06 Aug 2011 at 7:31 am

5

VIDOYU

yes, its a tough exam, gladly i made it,

[From the Admin] Congratulations! 🙂

on 04 Aug 2011 at 4:26 pm

6

fca

Thank you Jesus!!! I never knew what hit me after the exams,,,, as if a baseball bat just whammed me back to earth..

If was a tough review, lots of reading. Tons of prayers, bit of hail-mary choices.. Am now both a PRC licensed appraiser and broker 🙂 thanks Lord.

[From the Admin] Double congratulations to you! 🙂

on 04 Aug 2011 at 1:26 pm

7

Pachuchoy

I passed the exam, but to my dismay, I never landed to top 10. Someone told us that we are in top 20. How come he knows we're on top 20? There's no report in the prc website of such ranking right? Just asking….Nevertheless, whether on top or not, I'm still happy for I am now a licensed appraiser.

[From the Admin] Perhaps that person has access to the masterlist? Anyway, congratulations! 🙂

on 04 Aug 2011 at 8:42 am

8

appraiser now

thanks to God Almighty. i made it.

Congratulations to all passers. C u all at the oath taking.

God Bless!

[From the Admin] From aspiring appraiser to appraiser now. Congratulations! 🙂

on 04 Aug 2011 at 2:42 am

9

Bell

frustrated with the result. i was confident enough that i will pass since i studied hard for it and i counted all my correct answers to be sure, unless of course if im reading the wrong materials which the ever expensive review center i went to provided. there were lots of typo errors in the questionnaires. i wonder if the board really checked all the papers or if they just select who will pass randomly. some questions had incomplete datas, i know its not right to question the capabilities of the board but the review was so expensive and not even half of it came out in the exam. what a tragic waste. looks like some of the passers were retakers from dti. no offense meant but i hope the board will really do their best the next time around. i am so disappointed.

[From the Admin] P20,000 and at least 120 hours of your life is a serious investment of your money and time. And that's the challenge which review centers face, especially when these review service providers don't know what questions the examiners will ask.

on 04 Aug 2011 at 1:35 am

10

LTE

I Appreciate your admi comment regarding my own opinion with the recently concluded Appraiser Exam.

Now, worries were gone. Thanks God I passed the exam.

Truly, our Group Study help us much, 17 out 21 passed. What makes it more significant is we have 6 on the Top 10 List. We are proud that we got the # 1, #3, 2 for #7 and 2 for #9. To my Klasmayt group, Congrats and see you on our Oathtaking!

To the Administrator, Thank you for entertaning our sentiment or opinion.

[From the Admin] Congratulations! 🙂 You have a very effective study group.

on 03 Aug 2011 at 10:37 pm

11

allan

i made it!!!! praise God!!!

[From the Admin] Congratulations! 🙂

We hope you or your loved ones are part of the 56.65% that passed the PRC's Real Estate Appraisers' Licensure Examinations conducted last Sunday, 31 July 2011.

on 03 Aug 2011 at 1:17 pm

13

asusualprc

actually, we were expecting some SERIOUS computations to show up in the appraiser's exam but MUCH to our dismay,only the basic ones came up coupled with a few other more numbers relyin on GOOD OL' COMMON SENSE.

i say we do the exam again, this time with pure computations to level the playing field amongst all of us professionals – brokers and appraisers. =D LOL!

but then again…that's life folks!

[From the Admin]

It's a tough balancing act on the part of the examiners, because it is easy for them to be accused of discriminating against those who are language-challenged or math-challenged.

Here's something to ponder on: Do professional real estate appraisers compute by hand? Or do they rely on tools such as computers or real estate appraisal software?

We don't want to be in the shoes of those examiners. It's a damned if you do and damned if you don't job. But someone's got to do it.

Anyway, it's good to look at things from both sides. Hopefully there'll be better exams in the future.

Thanks!

on 03 Aug 2011 at 10:53 am

14

allan

prc usually release results within 2-4 working days. still within the 10 working days as provided for by the real estate service act(resa). so expect it as early as wednesday evening or the latest on friday.

p.s. resa law is redundant. just use resa.

[From the Admin]

Thank you for the info, and for also clarifying the "RESA Law" should just be referred to as RESA (Real Estate Service Act).

Thanks!

on 03 Aug 2011 at 9:56 am

15

Peter Ng

My son took up the appraisal exams and he finds it quite hard and challenging.

From his viewpoint, there were a lot of subjects not included in the exams like G.I.S., plotting, property laws like Carper & Agri-Law, Geography and there were overflowing questions on professional practice of appraisal valuation & approaches, principles and theories. These should be in part 2. And most of the questions in part 2 are relatively easy which should be in the fundamentals or part 1. Are they not suppose to follow the specifications they published?

We are not very good in English but he knew that the questions sounds very very good just like or similar to the appraisal questions of the exams in the US, which makes it very hard for him to understand. The questions were really fantastically fascinating. i wish I was the one who took up the exams so that I can relate to his frustrations well.

My son feels very disappointed he may not pass that exam. He attended the review class in UP and gather some materials from other providers. Accordingly, the review questions and mock exams conducted were a lot different from what was given by the PRC.

I am writing this note to express our sentiments and observations to the manner the exam questions were prepared.

We wish all examinees well.

[From the Admin]

Thank you for taking the time to share with us your thoughts and feelings about the recent Real Estate Appraisers' Exam.

We hope that future exams will take into consideration the language issue, as well as the adherence to the TOS.

on 02 Aug 2011 at 10:22 pm

16

raquel bartolome

It seems that this site administrator is also on vacation that what we are posting for the whole day was never attended.

[From the Admin] Hello! It took us 35 hours to attend to your comment. We will find ways to approve comments faster, even during times of emergencies. Thank you.

on 02 Aug 2011 at 9:16 pm

17

LTE

We have prepared well for the examinations as per the prescribed TOS. Together with my fellow examinees, we even conducted group reviews after the required CPE to tackle more on the subjects and we believed we could have faired well if the Board have done their part well.

It is not enough that they have prepared well crafted questionnaires but should have also followed the TOS they have prescribed. There have been too much questions on applications of theories and principles in the Part I which they should have included that in Part II because those were Professional Appraisal Practice questions. Part II, they were missing data or maybe clerical error on the given problems that is why you cannot find the correct answer from the given possible answers.

Perhaps by now the Board knew the meaning of Fundamentals and Professional Practice.

The TOS was ignored again in the preparation of the examinations. They should strictly adhere to the guidelines they set.

To my co-examinees, we have done our best, let's just pray and hope for the best…

[From the Admin] Thank you for sharing. We can see from the way you write that you are a true professional who remains calm even in the face of adversity. We will continue to pray for your success in your endeavors.

on 02 Aug 2011 at 1:34 pm

18

raquel bartolome

My Father is old already to consider taking the examination. He had been practicing in the bank as appraiser and have gain experienced for more than three decades. He was so confident when he took the test as he said he is very much familiar with the work of an appraiser. Ang hindi raw nya maintindihan bakit ang pagkakagawa ng mga questions ay very ideal for a grammarian. Masyadong pinaganda ang mga questions at nakalimutan nang i consider ang laman ng TOS! Anu ba yan! Ang hirap kasi naman mga nagpipilit maging examiner ano ba grade nyo sa exam sa appraisal test! Hindi naman daw kayo mga practitioner. Sana binasa nyo muna ang mga questions at bilang appraiser kayo tinanong nyo sa sarili ninyo kung masasagot nyo. Puro na lang kayo palpak! Magpakatotoo naman kayo. Yung reklamo ng brokers grammar and construction of questions pati na ang ecology na hindi naman daw practice. Ngayon naman ginawa nyo puro pang practice! San ba nyo binili ang mga questions? Hindi naman kayo practitioner diba!

[From the Admin]

We are not affiliated with the PRC, but we can reasonably assume that the examiners will take into consideration the various feedback they're receiving about the PRC's first Real Estate Appraisers' Exam.

Here's a suggestion: Wait first for the RE Appraisers' Exam Results. It should be out within 10 working days, based on the provisions of the RESA Law IRR (RA 9646).

Thanks!

on 02 Aug 2011 at 10:45 am

19

Edgardo Ong

There are only few appraisers in the country and only few have taken the exam unlike for the brokers. The way the questions presented at part one if not ridiculous its fabulous. I am challenging the PRB-RES to take an examination on the spot. I don't know guys if you can answer those. By the way may I ask, did you all take the examination for appraisers? May I ask your competence on the subject matter for you to be able to craft such a questions? I heard that most of the board member got their appraiser licenses on a silver platter having benefited of your appointment. Is this true? Examinees maybe we could do an investigation. Sad to say the chairman and I almost sound to have exact same name. We fervently pray that you well understood, how the questions at part 1 was prepared. May the good LORD give you all the WISDOM to what has done in giving examinees those type of questions.

on 02 Aug 2011 at 8:49 am

20

aspiring appraiser

you are right sir. the appraisers exam was really hard and difficult, especially the fundamentals part. you need more than analysis to be able to understand and interpret what is being asked before you can answer the question. why make it so hard when it should be fundamentals. i hope they can answer their own questions.

i have been in the practice of the profession and presently one of the senior appraisers to of one of the most prestigious bank in the country. in my more than 15 years a a practitioner, i have gone all through those theories, principles and valuation approaches that is why i took up the exams besides the fact that the bank now requires one to be a licensed appraiser.

i took up my review in makati and i feel confident with the materials i have together with the ones given by friends from other review classes. i wish, i hope and pray that i could pass, otherwise my boss will surely fire me if i could not make the exams. it's a pity i am for promotion if i make it.

God be with us all.

[From the Admin] We very much doubt if your boss will fire someone who has 15 years of experience. Good bosses know how to value their people. Thanks!

on 02 Aug 2011 at 8:30 am

21

allan

i also took the exam and felt that the exam was designed for lgu assessors. a lot of items were about the assessment rates and levels of properties in relation to the local tax ordinance. memorizing those tax rates and levels was beyond me and beyond even to practicing real estate appraisers. but lgu assesors(city, municipal, provincial and local assesment officers) would certainly answer those in a breeze.

on 02 Aug 2011 at 6:52 am

22

jzmendoza

The PRB-RES could not make any difference in what they have done now for the appraisal exam. We know that you are not appraiser practitioner to prepare such fundamental questions an application. What an impressive questions that we know you could not even answer. We are challenging to give you questions and we doubt it if you could answer. May GOD give mercy to the one who prepare the part 1 questions. For the examinees let us just pray.

on 01 Aug 2011 at 7:50 pm

23

ebel a. liwanag

I am one of those who took the Real Estate Appraisers' licensure exam on 31 July 2011 that was held at the MLQU, Manila.

By next year I am turning 60. I am a graduate of BS Mechanical Engineering in 1974. I am also a Real Estate Broker, a passer of the May 31, 2009 licensure exam, and a Cvil Service Examination passer, professional level.

With the scrapping of the five (5) years requisite as a RE broker for one to become a real estate appraiser, even the new college graduates are qualified to take the exam; and they are at an advantage for they fresh from school and still have their memorizing capability intact. As contrast with those who are past their prime who are now saddled with "senior moments," there is now an unlevel playing field when it comes to the chances of passing. Surely, most of those who shall pass and will garner the top spots would come from the younger generation.

Although I started reviewing continuously since May 2011 by attending a 120- hour CREASAR in Pampanga and complemented this with many notes coming from PARA, IPREA, CES ACADEMY, and the Internet, I found the FIRST PART of the exam very hard. The subject was FUNDAMENTAL… but many questions were more than that. The second part which was about PROFESSIONAL PRACTICE is a bit easier compared to the first one. But some of the probllem solving were not properly presented; they are confusing. There was even one case were the given data is incomplete; one needs to add ciphers to solve the problem. The proctors, when asked for assistance, could not do something about it.

Every one hopes to pass the exam. They invested time, money, and efforts to become registered real estate appraisers. They sacrificed part of their routines just to have more time in reviewing.

We are appealing to the PRC and the PRBRES to lower the passing mark to increase the chances of the examinees to be included in the roster of registerd Real Estate Appraisers.

God bless.

[From the Admin] Thank you for sharing… We will pray for your success.
Leave a Reply