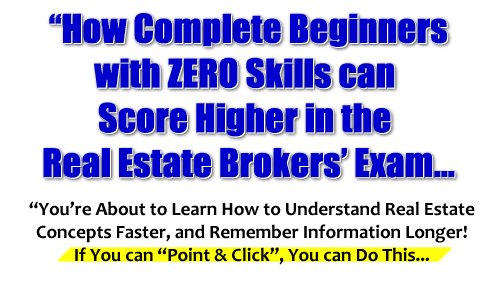 RESAR on Feb 22 2011 | Filed under: General, Real Estate Review
Someone who is preparing and reviewing for the real estate brokers' exam (which will be conducted by the PRC) asks: "What is blanket mortgage?"
You will find the answer inside the RESAR Online Review, in the Teminology/Glossary section.
One of the advantages of the RESAR Online Review is that the Glossary section not only has a listing of the various terms, it also allows you to play an audio file where you will hear someone reading the real estate terms.
This is a lot like learning a language. You learn by hearing the words. You learn by listening.
Let's take, for example, Filipino. Or whatever language you use at home. Do your children learn to communicate with you by reading?
No. They first learned by HEARING you.
You didn't show them flash cards of words and their meanings, right? You simply said the word out loud, and also gave the meaning… out loud.
Members of the RESAR Online Review learn by using their eyes (when they read the Terminologies) and their ears (when they hear someone read the terms out loud).
It's a fantastic way to prepare for the Real Estate Brokers' Exam, because you engage more than one of your senses. You get to use both your eyes and your ears. And as you play the audio file over and over again, you'll get to memorize it, in the same way that you memorize a song that plays over and over.
Even when you rest and close your eyes, you'll be able to listen to the real estate terms and help your ears "memorize" those words.
See you inside the RESAR Online Review members' area! 🙂