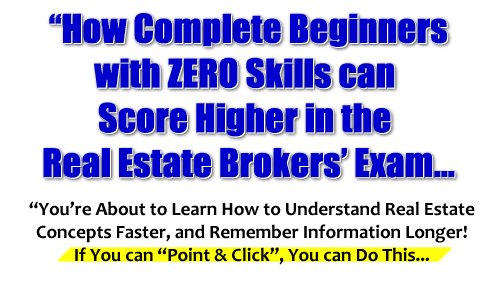 RESAR on Jul 07 2010 | Filed under: General, Real Estate Brokers' Exam
People who want to take the real estate brokers' licensure examination are asking if their college course is enough to qualify for the exam. Based on the draft IRR of the RESA Law, here's what we find…
In Section 14, subsection 2 of the draft IRR of the RESA Law (RA 9646), we read about the qualifications of applicants for examinations:
A holder of a relevant bachelor's degree from a state university or college, or other educational institution duly recognized by the CHED: Provided, that as soon as a course leading to a Bachelor's degree in Real Estate Service is implemented by the CHED, the Board shall make this course a requirement for taking the licensure examination.
What, exactly, is a relevant bachelor's degree? For what course?
Other people are of the opinion that any college degree course will do for now, because there is no B.S. RES course yet.
But if you shake your head in disbelief and wonder if "any course" will do, then…
Here are the skills or units that we, in our opinion feel your course should have covered in college, so that you can deal with the requirements of the real estate brokers' exam.
1. English 101 – You will be reading various laws, Republic Acts, Presidential Decrees, and such. These will be in English. If your course required you to take units in English, then that course may be deemed relevant.
Optional: Business Law Units – Taking a subject on, say, Obligations and Contracts or even Taxation, will give you an advantage because that represents additional exposure to legalese or legal wording. Some graduates of Business Management took up Business Law in college.
Hindi po kayo gaanong mano-nosebleed kapag nagbasa kayo ng mga sari-saring batas.
2. Math / Arithmetic / Algebra / Geometry / Trigonometry – You will be doing computations such as solving for interest payments (which involves basic formulas involving powers or exponents), or computing for how property will be shared among heirs (fractions).
In some cases, you will have to know how to use a protractor in order to draw angles.
You should also know how to use a regular calculator.
Special calculators might not always be allowed in the examination area. Cellphones are also banned.
Optional: Exposure to Business Math or Mathematics of Investment will give you an edge, because that exposure to (1 + i)n will prepare you for the regular, live, face-to-face real estate exam reviews where some speakers tend to present numbers rather too quickly.
3. Memorization Skills – Did you take up subjects that required you to memorize lists of data? For example, History, Humanities, Philosophy, Communications, Science… practically any college course requires you to memorize, right?
If you can memorize facts or data, then you have at least one of the skills needed to successfully pass the real estate exam. For example, there are terms used in real estate that you need to memorize.
And there you have it — the basic skills needed for the brokers' exam.
If you think about it, all college courses give you the basic skills.
We don't quite understand why the word "relevant" is used in the RESA Law. Why, is there a college course that is not relevant, given the general education subjects that students usually take during their first two years in the university (regardless of what course they choose)?
Anyway, relax. For now, in the absense of any specific wording regarding which college courses are actually deemed "relevant", and in the absense of a B.S. Real Estate Service course, then please consider your college degree as relevant.
To be prudent, feel free to ask the PRC if you qualify to take the real estate brokers' licensure exam.
Good luck! 🙂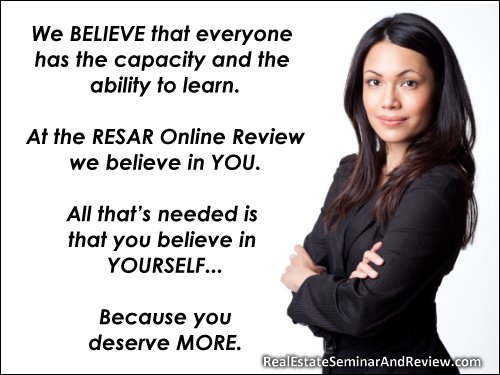 One Response to "RESA, College Requirement, Real Estate Brokers' Exam"
on 08 Aug 2010 at 6:11 pm

1

jake

thanks for the info 🙂
Leave a Reply