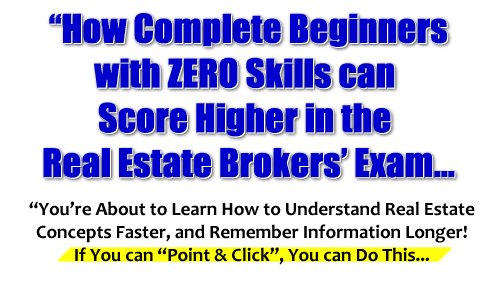 RESAR on Feb 02 2011 | Filed under: General, Real Estate Review
Some aspiring real estate brokers are curious: What does a Comprehensive Real Estate Seminar and Review or CRESAR look like? Here's a video for your viewing pleasure…
This is January 17, 2011 opening day of the Pasig REALTORS Board (PRB) Comprehensive Real Estate Seminar and Review, with 170 participants in attendance, at One Cafe & Events Place, 6th Floor One Corporate Center, Dona Julia Vargas Avenue Corner Meralco Avenue, Ortigas Center, Pasig City.
The speaker is Atty. Ariel Martinez.
We commend the real estate brokers licensure exam reviewees for their dedication and hardwork. It's not easy attending a CRESAR from 8am to 6pm.
For one, there's a large group of 170 people in the room. How many people can ask questions in the given time?
Then there's the writing space. You share a conference style table with 5 to 7 other people. From the video, you'll even spot some people writing on their laps.
Having meals with your co-reviewees is fun, though! And it gives you a chance to network with future licensed real estate brokers. 🙂
Now it would be such a waste of time and money if, after all that effort, you don't score high in the real estate brokers' exam. So it is to YOUR advantage to make use of every tool available.
For example, what if you could replay an online video tutorial as many times as you want? Or what if you can test yourself using Online Quizzes? And what if you can see the questions of your co-reviewees and the answers? Also, what if YOU can ask YOUR questions about real estate?
With the internet, you can now do all these from the comfort of any place that has an internet connection. And you can do this as many times as you want during the life of your account inside the RESAR Online Review members' area.
Join the RESAR Online Review today and take advantage of modern learning techniques that help you learn faster and retain the information longer. Here's to your real estate success! 🙂
(You may view more photos of the PRB CRESAR online.)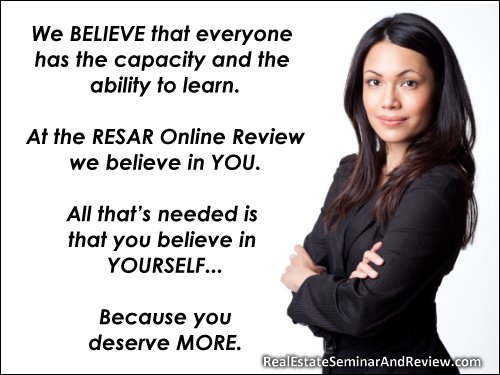 3 Responses to "Inside a Real Estate CRESAR"
on 13 Feb 2011 at 5:43 pm

1

renalyn

can i still enroll online?

if yes please advise immediately

[From the Admin] The RESAR Online Review accepts new members every day of the year. Please join the RESAR Online Review Announcement List to get more details, and to also read the terms and conditions behind the online review. Thanks!

on 11 Feb 2011 at 10:44 am

2

Mina Cinco

If I join your online review, will I be able to take board exam this coming 27th of March? Where will we submit requirements like Transcript of Record, NBI, etc.

Is the 60 hours review required to be able to take board exam?

[From the Admin] Hello! Please earn units via a face-to-face Comprehensive Real Estate Seminar and Review (CRESAR). You will need to submit those requirements to the PRC when applying for your REB Exam Application Permit. Thanks!

on 07 Feb 2011 at 4:10 pm

3

malou a reyes

may i know how much is online seminar and review?
please let me know asap. thank you

[From the Admin] For now, it costs P1,980. Please join the RESAR Online Review Announcement List for more details. Thanks!
Leave a Reply